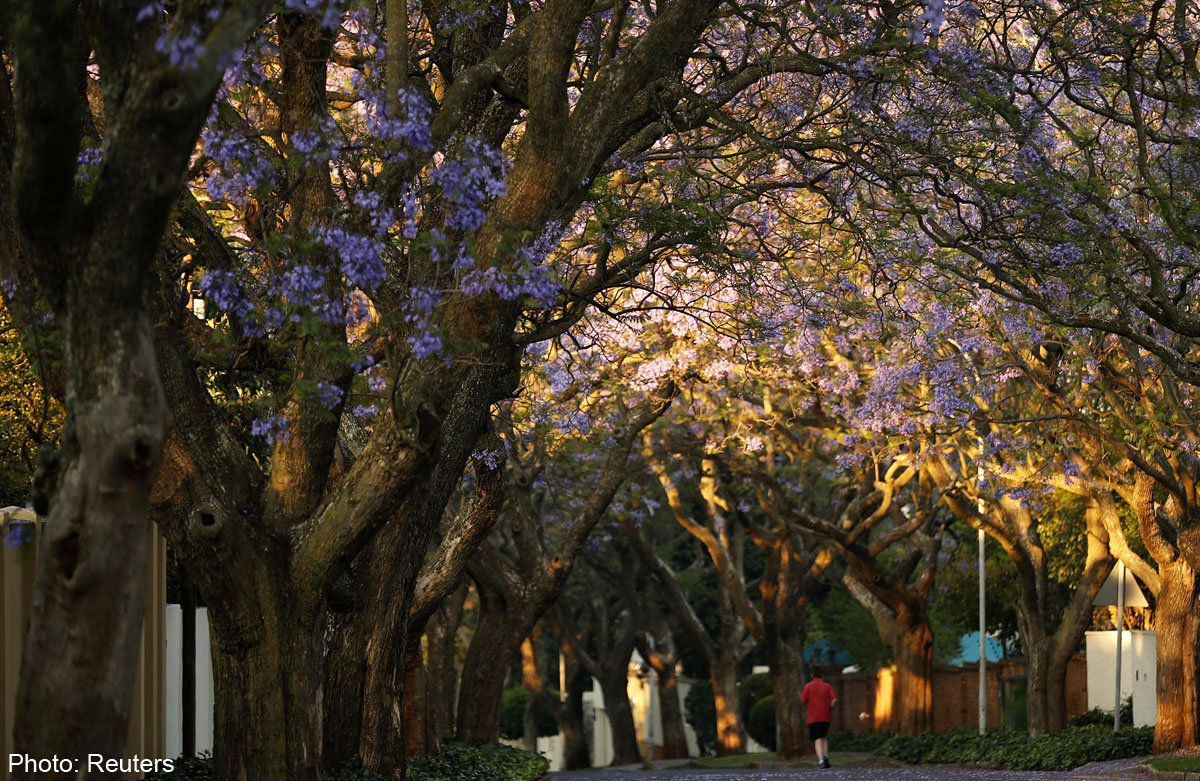 PRETORIA - Eighty-one-year-old Sachiko Asano travelled 8,500 miles to Africa to see jacaranda trees in bloom, one of hundreds of Japanese inspired by a culture of flower-viewing to make the trek every year.
"It was a long trip, but I wanted to come and see the jacarandas while I still can," said the resident of Japan's northern island of Hokkaido after a two-day tour of Pretoria, known as the "Jacaranda City" for its eruption of purple and blue in the southern hemisphere spring.
Every October hundreds of Japanese, mainly retirees, fly in to see the blossoms, which are better known in Japan than other South African tourist attractions such as Table Mountain.
"In Japan we have cherry blossoms, but in South Africa it's jacarandas. There's nothing in Japan with that same vivid purple colour," said Nobuki Mizuno, touring the region with his wife.
Like Japan's cherry trees, which blossom with delicate pink flowers that fall a week or so later, jacarandas bloom briefly and create a brilliant canopy over Pretoria and Johannesburg. When they fall, they carpet roads and footpaths in purple.
In Japan cherry blossoms are symbols of the fragility and impermanence of life. They are also a national obsession: the meteorological agency gives official forecasts for the start of the cherry blossom season, while the first signs of flowers are reported on the evening news.
The Japanese bring a similar zeal to viewing jacarandas, with some wearing purple and others composing traditional haiku poetry about the blossoms, said Kazue Miyata of Planet Africa Tours in Johannesburg.
The number of tourists coming to see the blossoms has been increasing every year. However, only 850 of the 2,000 who booked with Planet Africa Tours this year came to South Africa due to news of the Ebola virus in West Africa, Miyata said.
During the peak season, 80 per cent of the guests at some Pretoria hotels are Japanese.
Tour guide Erica Buekes said she was originally puzzled by the deep interest in jacarandas. "I used to think jacarandas were a pain because they dirty your windscreen," she said. "You learn to appreciate the beauty in things."