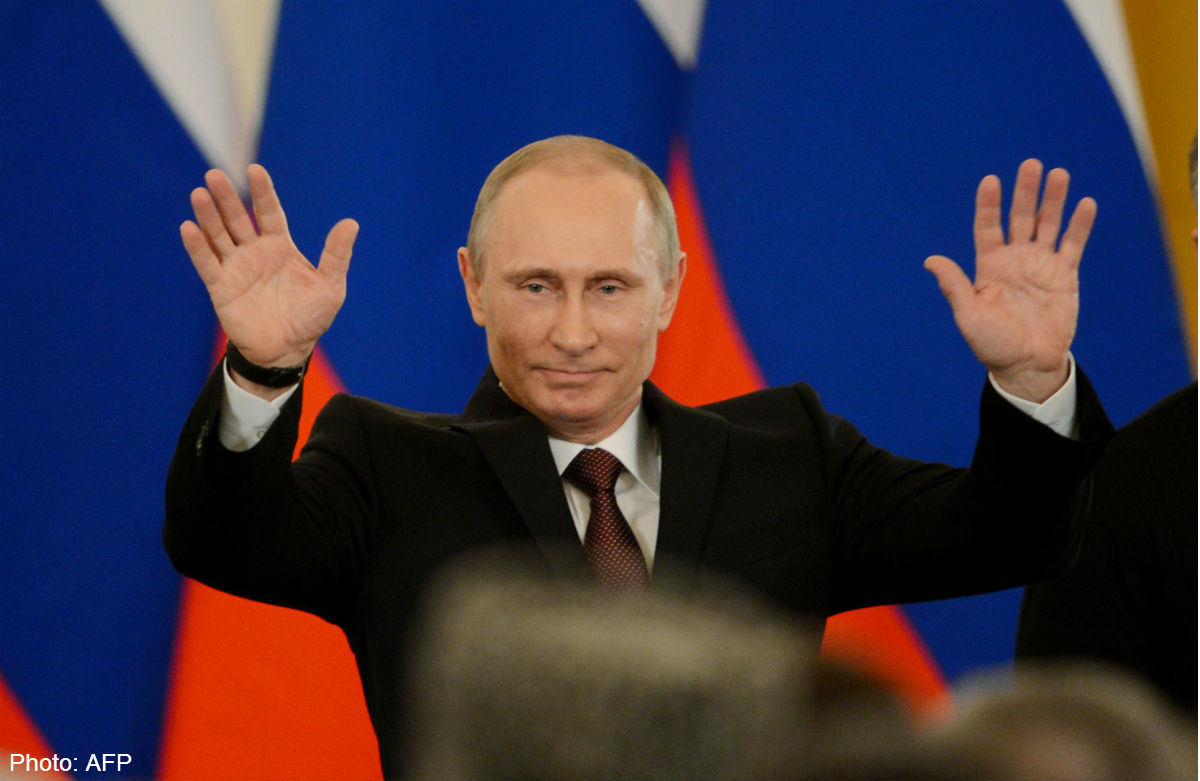 Russian President Vladimir Putin on Tuesday signed a treaty making Crimea part of Russia.
After the historic redrawing of Russia's borders, he declared that the Black Sea region has always been "in the hearts" of his countrymen.
In a fast-moving sequence of events following Crimea's controversial secession referendum on Sunday, the Kremlin said Crimea was now considered part of Russia and no longer Ukrainian territory, shrugging off strong international objections, AFP reported.
The move, which came sooner than expected, risks plunging the West and Russia into a crisis not seen since the Cold War. It also sent shock waves through the new authorities in Ukraine who took over after the ousting of pro- Kremlin president Viktor Yanukovych last month.
Mr Putin signed the treaty with Crimean Prime Minister Sergei Aksyonov and other Crimean leaders at a ceremony at the Kremlin. Lawmakers, who still have to formally ratify the treaty, broke into applause and cheers after the signing.
Mr Putin said that Russia was tired of being pushed into a corner by the West and said it had been repeatedly deceived on issues like missile defence and visa-free travel.
Get The New Paper for more stories.