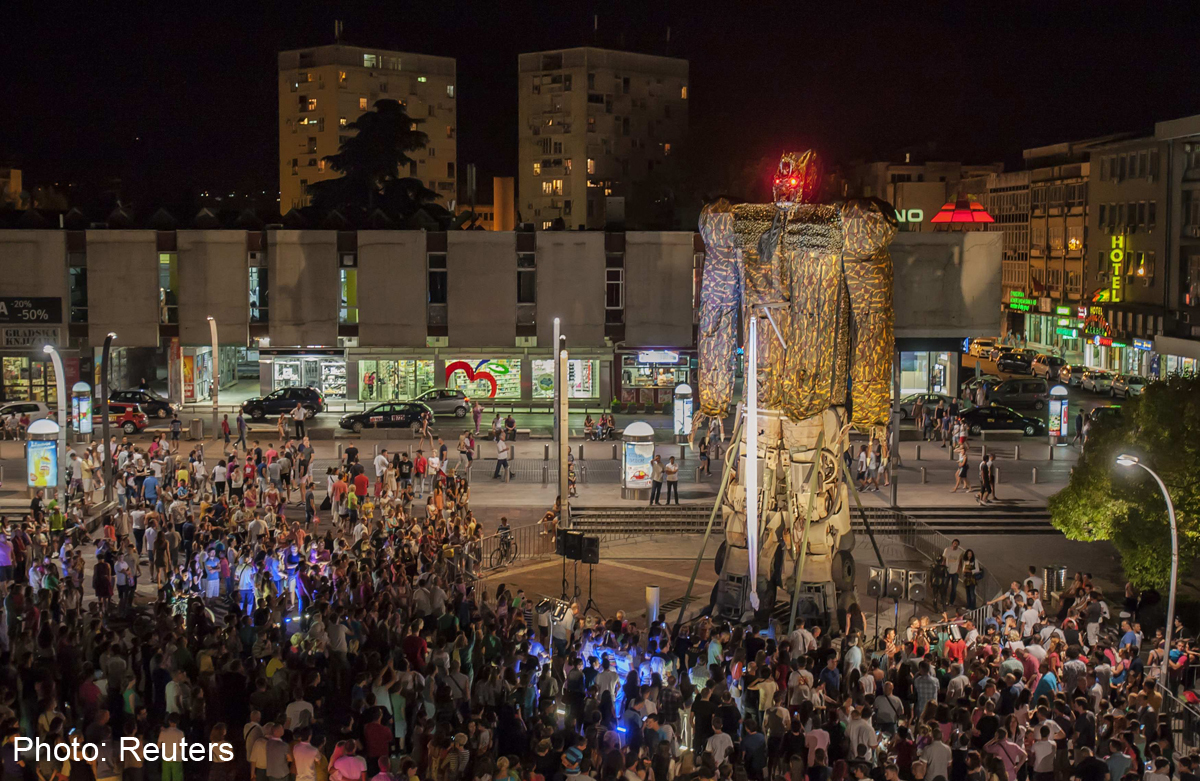 What better figures to publicise the need to transform waste into something good than Autobots and Decepticons.
They are, after all, called the Transformers.
Art student Danilo Baletic's giant metal sculptures of these animated figures, made of old car parts and other waste, have been put up across Montenegro's capital, Podgorica.
Mr Baletic said the seven sculptures, called Transformers defending Podgorica, were a way to grab attention and show people that waste can be used for the Earth's good.
"I grew up this high because of you," said a metal-sounding voice from inside one of the sculptures, Megatron, which is 14m high and weighs 21 tons.
"If you continue to pollute the planet, very soon there will be only me and the darkness here."
Mr Baletic, 22, told AP at the exhibition, which opened on Wednesday: "Autobots are here in a mission to prevent evil Decepticons - and the people who support them - from destroying our planet and its exhausted resources."
Seeing so much of waste made him realise that people dump plenty of useful things.
He made his first Transformer, which he named Rammtron, two years ago after visiting a dump site, reported the Belfast Telegraph.
Recycled
"People all around the world should recognise that our waste can be recycled and transformed," he said.
Mr Baletic has promised to make a new one for each of the planned visits to other countries in the region.
People in Podgorica are happy with his work.
"Finally we see something new and different," said Podgorica resident Selim Hasulovic.
This article was published on Aug 1 in The New Paper.


Get The New Paper for more stories.