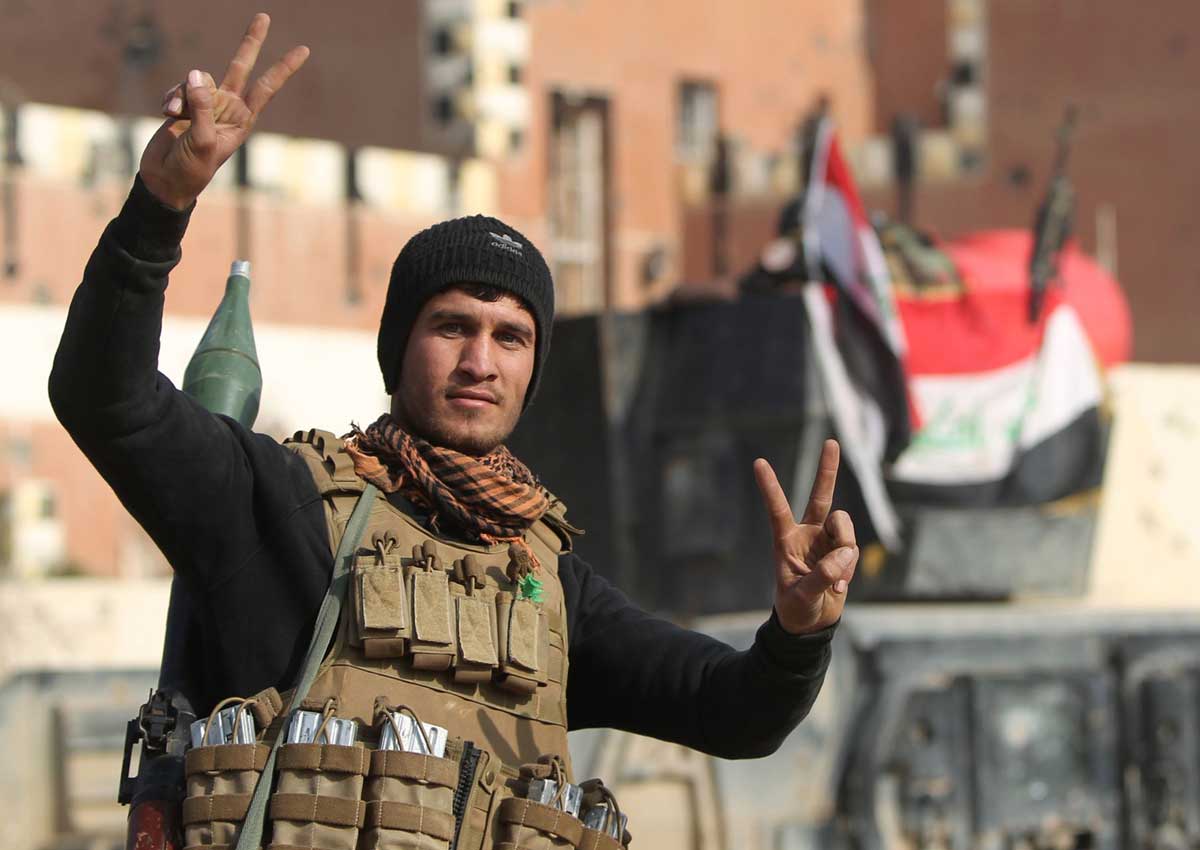 Aden - Rivals Al-Qaeda and the Islamic State group are cementing their presence in south Yemen in the absence of state authority and little opposition from pro-government Arab coalition forces, experts say.
For the first time since its campaign against Iran-backed Shiite rebels in Yemen began almost a year ago, warplanes from the Sunni Saudi-led coalition this weekend targeted jihadists in Aden.
Analysts fear such action may be short-lived, however, and that the growing jihadist power in the south may be unstoppable.
In three months, 150 people have been killed in clashes in Yemen's second city and temporary capital Aden, where jihadists control some districts in defiance of the authorities and the coalition.
Critics of the government hold officials responsible for the rise of the jihadists, accusing some of collaborating with militants and sometimes even arming them.
But one Western military expert said the relationship between jihadist groups and the recently reestablished state in south Yemen "is no alliance".
"There is a de facto cohabitation," the expert said.
The state's grip collapsed when Huthi rebels overran the capital Sanaa unopposed in September 2014.
Iran's regional rival Saudi Arabia scrambled to mount an Arab air campaign last March after the Huthis advanced on the south where President Abedrabbo Mansour Hadi had taken refuge.
Hadi's administration has failed to establish its authority fully in five southern provinces, including Aden, which were recaptured from the rebels last summer.
And now jihadists from Al-Qaeda in the Arabian Peninsula (AQAP) and IS are exploiting this to broaden their influence.
"AQAP and IS are arguably the war's principal beneficiaries," an International Crisis Group report said last month.
The two Sunni militant groups, "ideological enemies" of Shiite Huthis that also dismiss Hadi's government as apostate, have "moved their fighters into the space vacated by the two sides", the ICG added.
"Weapons and resources directed to the anti-Huthi opposition have seeped into AQAP/IS hands, a trend likely to continue if the Huthis retreat further," it said.
Weakened loyalist forces have relied on support from local Popular Resistance militiamen in their fight against the Huthis and allied troops loyal to former president Ali Abdullah Saleh.
But Popular Resistance recruits were drawn from Islamist Salafists as well as southern separatists and jihadists, according to Zeid al-Sallami, a Yemeni expert on Islamist groups.
After recapturing the southern provinces, Hadi ordered the militiamen to be integrated in the army and police.
But this process was hampered by a "lack of financial means and the absence of a clear mechanism to make it work", said Ali al-Ahmadi, a former Popular Resistance chief.
"Frustrated, numbers of resistance fighters ended up joining Al-Qaeda and IS," said Ahmadi, adding that Al-Qaeda benefited most.
"Thanks to their financial means, Al-Qaeda and IS attracted hundreds of ignored resistance fighters and bought weapons stocked in Aden and the rest of the south," he said.
Al-Qaeda has been active in Yemen for more than 20 years and is well entrenched.
Although many of its leaders have been killed in US drone strikes, AQAP is "today more powerful than ever", according to US-based intelligence consultancy The Soufan Group.
"The Islamic State is nowhere near as strong as AQAP," it argued in a report on IS.
The IS branch in Yemen was created by Al-Qaeda defectors in November 2014, and carried out its first attacks the following March, targeting Shiite mosques in Sanaa.
"What it lacks in numbers and support it makes up for in extreme violence and a determination to gain a lasting foothold in yet another collapsing state," The Soufan Group said.
AQAP ruled the southern province of Abyan for a year before being driven out in June 2012. But last April it seized Hadramawt's provincial capital Mukalla and nearby oil installations.
From Mukalla, AQAP has moved to regain its foothold in southern provinces including Abyan last year and nearby Lahj and Shabwa.
"Every day, Al-Qaeda sets up a new checkpoint without mounting its flag," said Abdelbari al-Marqashi, a resident of Zinjibar city in Abyan.
As for IS, Hadi accuses his predecessor of using it for his own ends. The group is "manipulated by Ali Abdullah Saleh," he said in an interview with Saudi daily Okaz.
Jihadists are implementing a "strategy of expanding their territories", a diplomat warned.
"There is a risk of ending up with a substitution caliphate (Islamic regime) in Yemen if they (Islamists) are defeated in Iraq and Syria."