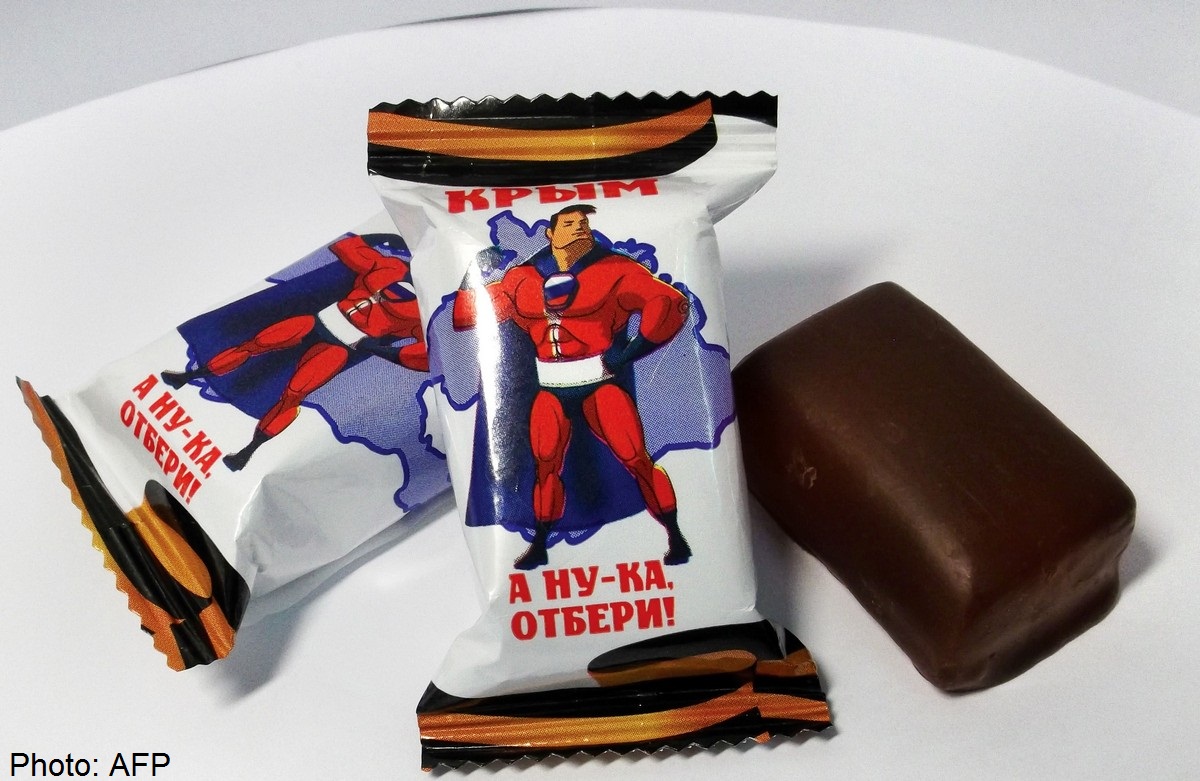 MOSCOW - "Crimea. Just try to take it!" is the provocative name of a new line of chocolate sweets produced by a confectionery company in Russia's Siberian city of Novosibirsk.
An unusual blend of geopolitics and confectionery, the wrapper of the candy displays a Superman lookalike in the colours of the Russian flag against a map of the peninsula annexed by Russia from Ukraine and flanked by ribbons of Saint George, a symbol of Russian military valour.
Posters promoting the sweets have the slogan: "Even at a time when our country is making difficult decisions, we do not stop smiling. Because we are Russians." In March, Moscow annexed Ukraine's Black Sea peninsula of Crimea claiming it was protecting Russian speakers following a pro-Western uprising in Kiev in a move that drew international condemnation and a raft of sanctions.
A spokesman for "Chocolate Traditions", the company producing the candies told AFP the idea was "to be on trend" with a reference to current events.
"The idea was floating around, and so we used it," said Yevgeny, a spokesman for the marketing department of the company in Novosibirsk, around 2,800 kilometres (1,750 miles) east of Moscow.
"Before there were sweets called "Just try to take it",' he said.
"We couldn't register a brand under the same name, so we changed it to "Crimea. Just try to take it!'" he said.
The sweets are not big sellers, so far he conceded. They sell "just like all the others".
The candies will be a bitter pill to swallow for Ukraine's newly-elected President Petro Poroshenko, who has made billions from his own chocolate empire, after he pledged never to accept Russian control of the territory.
Moscow denies that it has bitten off more than it can chew and has said that returning the peninsula to Ukraine is out of the question.