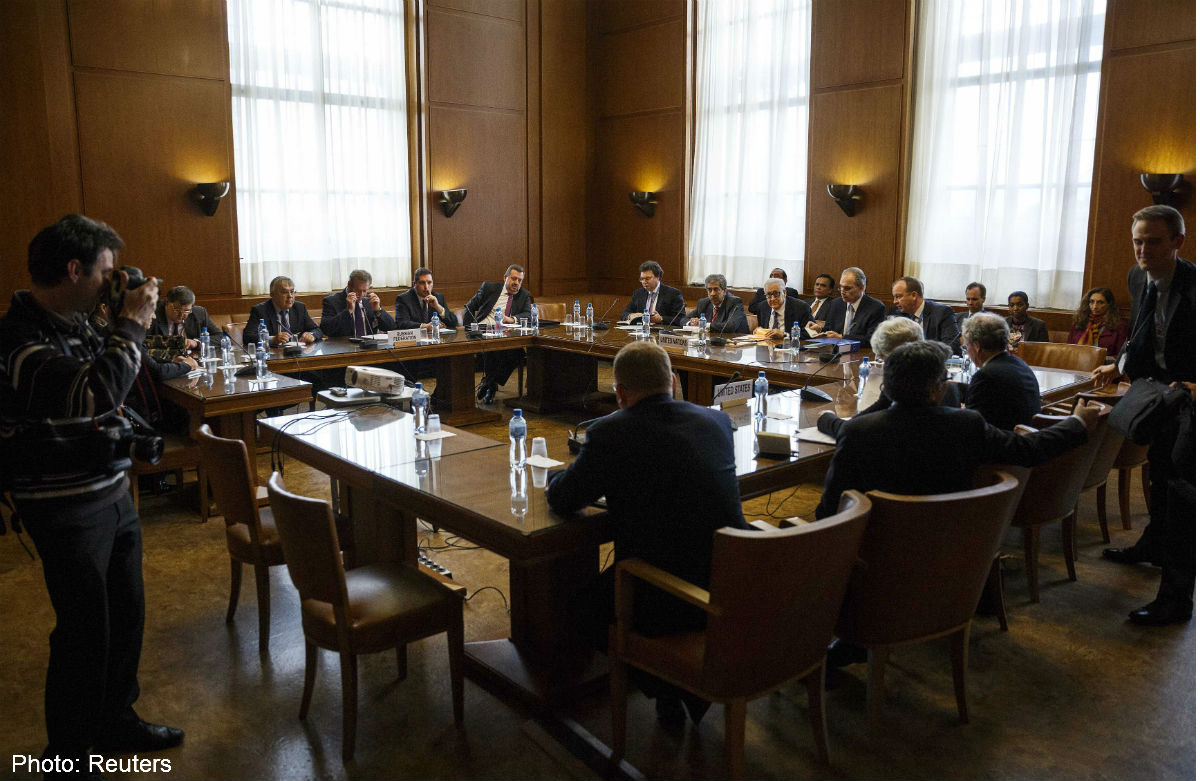 UNITED NATIONS - UN aid chief Valerie Amos urged the United Nations Security Council on Thursday to act to increase humanitarian access in Syria as the United States, France and Britain tried to find common ground with Russia and China on a draft resolution on the situation.
"We need action and implementation on the ground, so if a resolution is going to enable that it would be helpful. But a resolution that does not actually lead to a change on the ground ... takes us no further," Amos told reporters.
The United States, France, Britain, Russia and China, the council's five veto-wielding powers, began negotiations on Thursday with Australia, Luxembourg and Jordan.
The United Nations has said that some 9.3 million Syrians, or nearly half the country's population, need help. Amos has repeatedly expressed frustration that violence and red tape have slowed humanitarian aid deliveries to a trickle.
Last week, Australia, Luxembourg and Jordan circulated among the 15-member Security Council a draft resolution aimed at improving aid access in Syria, which Russia quickly dismissed as a "non-starter" because it contained "one-sided accusations"against the government of Syrian President Bashar al-Assad, its ally.
On Thursday Russia reversed course and proposed text that it hopes to merge with the Western and Arab-backed draft.
"The first exchanges we have had show that we can come to a text," Russia's UN Ambassador Vitaly Churkin told reporters after the Amos briefing. "There are some things which they believe they need to have in the resolution we're discussing."
The Western and Arab-backed draft resolution expresses an intent to impose sanctions on individuals and entities obstructing aid and if certain demands in the resolution are not met within 15 days of its adoption.
Russia, supported by China, has shielded Syria on the UN Security Council during the country's three-year-long civil war. They have vetoed three resolutions condemning Syria's government and threatening it with possible sanctions.
US Ambassador to the United Nations Samantha Power said a resolution needed to make a real difference.
"Given the gravity of the situation on the ground, better no resolution than a bad resolution," Power told reporters. "We're looking for a text that is going to make a meaningful difference on the ground."
PAINSTAKINGLY SLOW PROGRESS
The Western and Arab draft condemns rights abuses by Syrian authorities and armed groups and demands that Syrian forces stop all aerial bombardment of cities and towns as well as the indiscriminate use of bombs, rockets and related weapons.
It also condemns "increased terrorist attacks," and calls for the withdrawal of all foreign fighters from Syria.
"We have a strong text ... we're engaged now in discussions and given the urgency and the just critical needs of innocent men, women and children on the ground in Syria, we want to move that resolution as quickly as possible," Power said.
Western members of the Security Council have been considering a humanitarian resolution for almost a year.
After months of talks, the council eventually adopted a non-binding statement on Oct. 2 urging more access to aid, but that statement only produced a little administrative progress.
"Since that statement was adopted, the conflict has intensified," Amos said. "What progress there is is extremely limited, uneven and painstakingly slow. We have not been able to deliver enough and many areas remain beyond our reach."
Amos found it hard to describe a ceasefire and evacuation from the besieged Old City of Homs as progress. "We evacuated 1,400 people. There's nearly a quarter of a million to go, if you look at all of those in besieged communities," she said.
Power said 80 per cent of the besieged areas were controlled by the Syrian government and that the council statement on aid access adopted in October had been systematically disregarded.
The United Nations has said that well over 100,000 people have been killed in the Syrian civil war. The opposition Syrian Observatory for Human Rights has said that more than 136,000 have been killed since the uprising began against Assad.