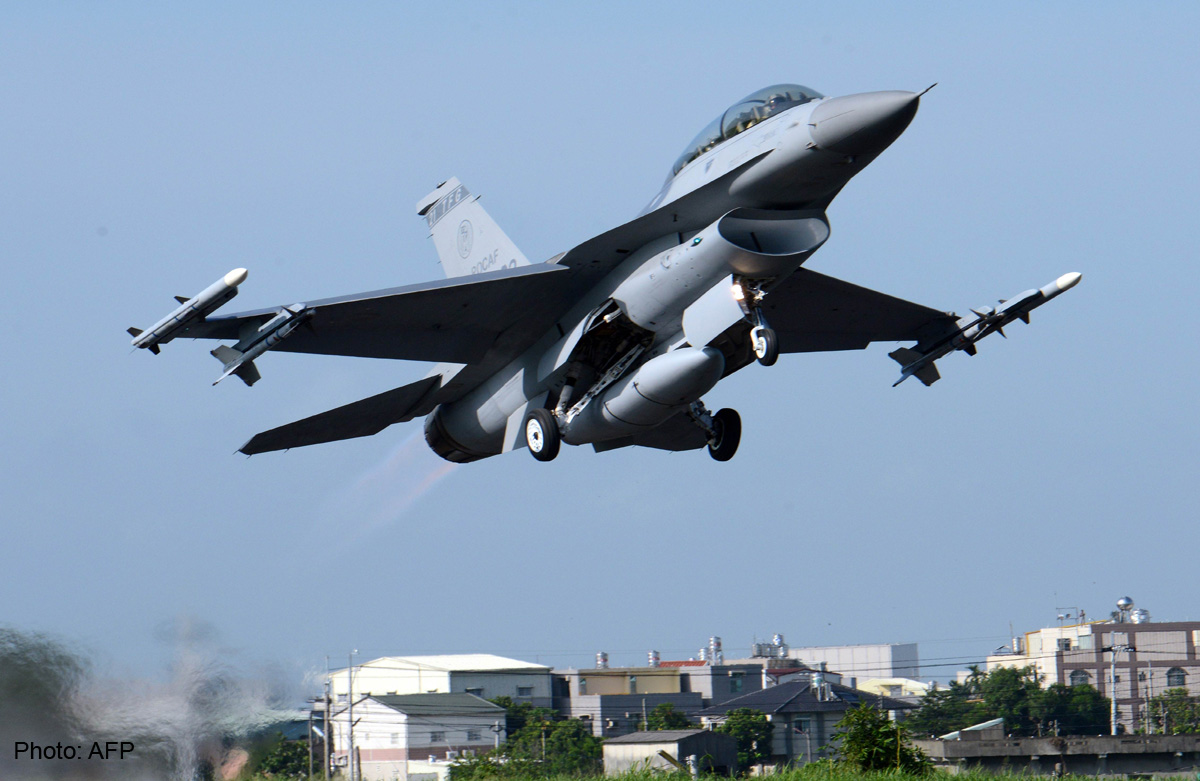 SEOUL/WASHINGTON - South Korea said it could cancel a planned US$1 billion-plus (S$1.27 billion) deal for BAE Systems Plc to upgrade its F-16 fighter jets and seek a new different contractor if talks with the British company do not proceed smoothly.
The contract, which is between the US and South Korean governments with the work outsourced to BAE, has run into trouble after the US Air Force added on significant risk"reserves" to proposed costs, said two US-based sources familiar with the matter.
While BAE has been on cost and schedule with an initial US$140 million development contract for the upgrades of the 134 jets, the US government has warned South Korea the projected cost of 1.75 trillion won (S$2.11 billion) could rise by 800 billion won, said one source familiar with the matter. "We are currently in official talks with BAE. If the negotiations proceed smoothly, we will go ahead as planned. If they break down, we will consider changing the contractor for the upgrades," Baek Youn-hyeong, a spokesman for South Korea's arms procurement agency, told Reuters in Seoul. "We hope to remain committed to the existing contract," he added.
The large cost increase could force Seoul to reopen the competition since current rules allow for only a 20-per cent cost rise in weapons programs, said the source, who asked not to be identified as the procurement process is confidential.
BAE has assured Seoul that it would cover any cost overruns on its part of the contract, and that the projected cost increase was based on false assumptions, said the two sources.
BAE spokesman Brian Roehrkasse said his company remained committed to the terms of the firm-fixed price contract initially negotiated, despite disagreements between the Air Force and South Korea about the overall cost. "Negotiations continue on the overall programme, and we are hopeful that a resolution will soon be reached," he said.
Vice Admiral Joe Rixey, who runs the Pentagon's Defence Security Cooperation Agency, is due to meet with South Korean officials about the issue this week, said the sources.
A Pentagon spokesman declined to confirm Rixey's travel plans, but said he often met directly with partners about ongoing and potential programs.
BAE Systems won the contract in 2012 when it beat out F-16 maker Lockheed Martin Corp to become the first non-original equipment maker to win a competition for upgrades to the workhorse fighter plane.
With over 4,000 F-16s in use around the world, upgrades represent a lucrative market for Lockheed, BAE and other firms trying to offset declining US and European military spending.
Lockheed declined comment on the developments but said it stood ready to support its F-16 customers. Spokesman Mark Johnson said the company believed it was "uniquely qualified as the original equipment manufacturer and design authority to provide best value to our F-16 operators."