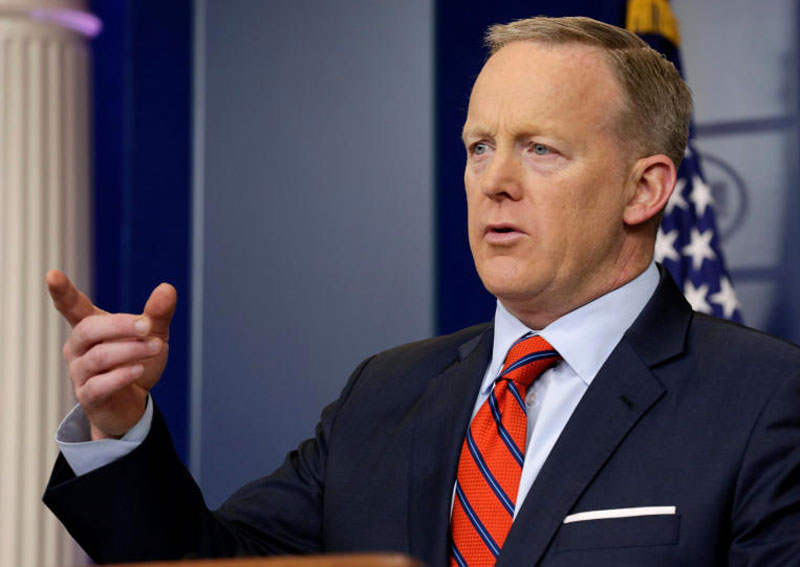 White House Press Secretary Sean Spicer's obvious disdain for the media seems to have reached a new level.
In an interview with Lifezette publisher Laura Ingraham, Spicer accused the White House press corps of asking "snarky" questions in order to become famous on YouTube, because that is obviously the dream of any reporter.
"There's a lot of them that want to become YouTube stars and ask some snarky question that's already been asked eight times," Spicer said of reporters.
"There's a bit of snarkiness now with the press, because, again, a lot of them are more focused about getting their clip on air than they are of actually taking the time to understand an issue."
Twitter, predictably, had some thoughts:
Woof.
Spicer's comments came after the White House's contentious decision to hold Monday's press briefing sans audio or video recording. This was met with chagrin from reporters and public alike:
The press secretary's appearances have been few and far-between as it is, which Steve Bannon attributed to Spicer having gotten "fatter."
The good news, for Spicer at least, is that his days as press secretary are numbered.
Read the full article here.