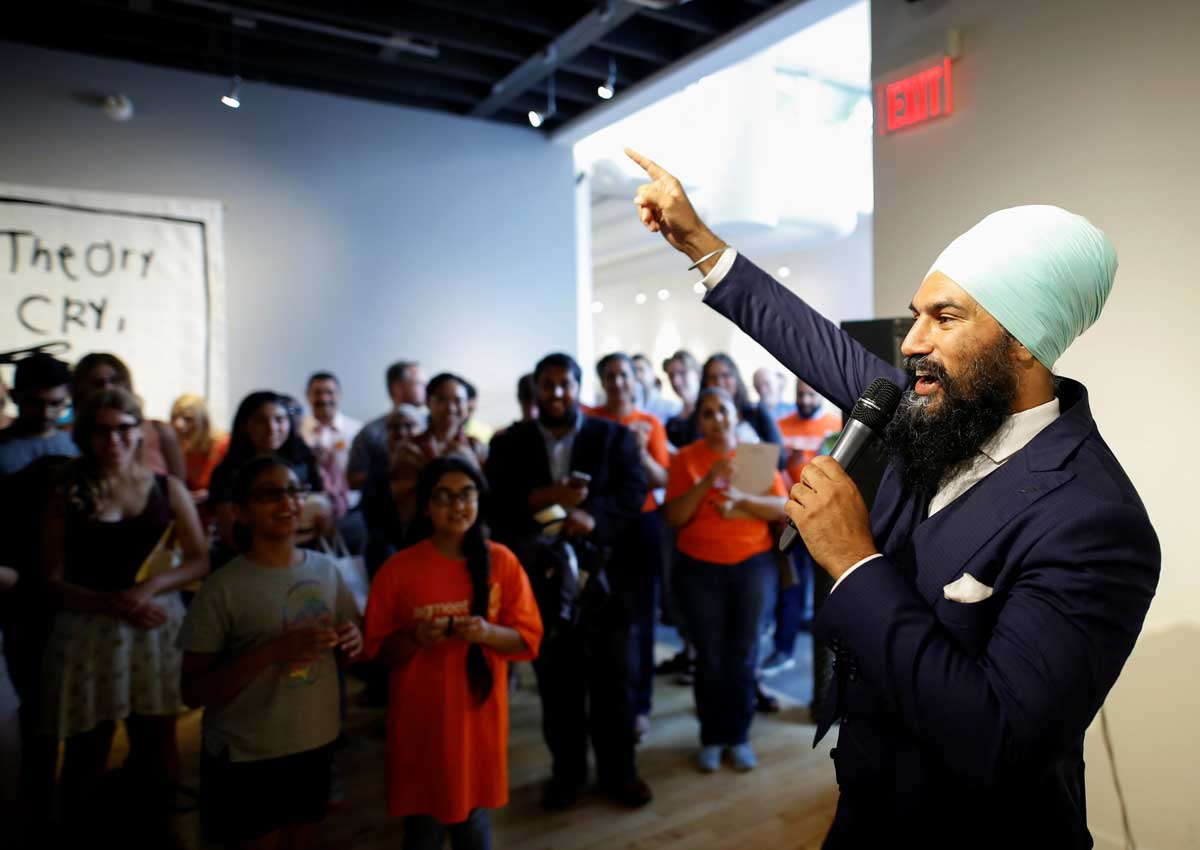 OTTAWA - Jagmeet Singh was named leader of Canada's New Democratic Party (NDP) Sunday, the country's third biggest political force after Justin Trudeau's Liberals and the Conservatives.
Singh, 38, won almost 54 per cent of votes in the first round of voting against three other candidates. He will replace charismatic Thomas Mulcair as the leader of the party.
"Canadians must stand united to champion the politics of courage over the politics of fear, the politics of love to fight the growing politics of division," Singh said, speaking after the results were announced.
The speech was particularly poignant in the aftermath of a suspected terrorist attack in Edmonton early Sunday, which saw a man stab a police officer and deliberately ram pedestrians during a high-speed chase in a rented truck.
Criminal lawyer Singh - born into a Punjabi Indian family in Scarborough, Ontario - often wears a brightly coloured turban and usually wears a Kirpan, a sword or knife carried by Sikh men which is banned in certain places in Canada.
Prime Minister Justin Trudeau congratulated Singh on his election.
"I look forward to speaking soon and working together for Canadians," he wrote on Twitter.
Singh is a member of the Ontario provincial member parliament, not of the federal parliament in Ottawa - meaning he cannot press Trudeau during the daily question period.
He hinted during his campaign he would not immediately seek a seat, which would require the resignation of an elected official to give him a place in a constituency where he could easily win.
Mulcair, who became NDP leader in 2012, was forced out in April 2016 when 52 per cent of delegates at the party's convention voted in favour of choosing a new leader, following defeat in the 2015 election.