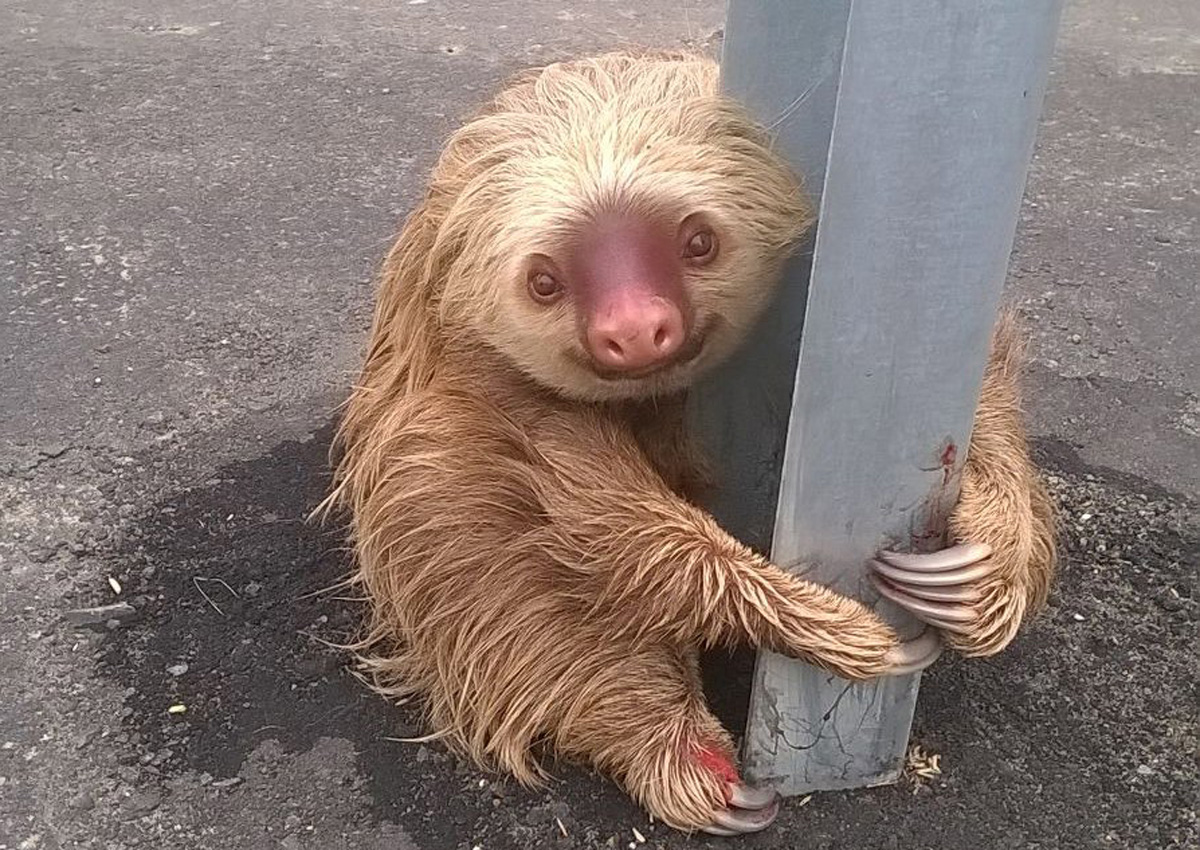 When you are a police officer from Ecuador's Transit Commission, coming across traffic offenders and the odd broken-down vehicle when patrolling the highways is par for the course.
But a tree-dwelling sloth? Perhaps not quite as often.
Officers who were patrolling a new highway in Quevedo, Ecuador, last Friday found a sloth clinging on to the post of a traffic barrier, a fair distance from the nearest tree.
The animal had apparently tried to cross the road when it got lost or decided to take a breather.
There are two types of sloths. The one rescued by police appears to be a two-toed Choloepus sloth, which is smaller and slower-moving than the three-toed Bradypus sloth.
The police returned the animal to its natural habitat after a check-up by a veterinarian, who found it to be in perfect health, according to a press release.
The rescued sloth has since become an Internet sensation, with many netizens calling it "adorable" and "cute".

This article was first published on Jan 28, 2016.
Get a copy of The Straits Times or go to straitstimes.com for more stories.