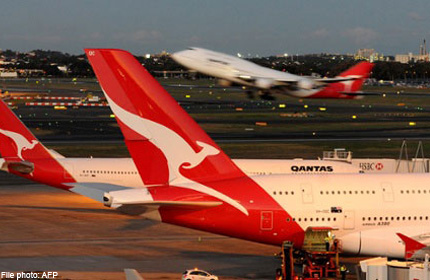 SYDNEY - A Qantas flight was forced to divert to Canberra on Monday due to smoke in the cockpit, the Australian airline said.
The Dash-8 Q300 domestic flight had been heading to the New South Wales city of Wagga Wagga when it made the landing in the national capital.
"A flight from Sydney to Wagga Wagga was diverted to Canberra due to some smoke in the cockpit," a Qantas spokesman said in a statement, adding that the aircraft had landed safely. "We are currently investigating the cause."
The Australian Capital Territory's Emergency Services Agency said fire and rescue, and ambulance staff were called to the airport after reports of smoke in a plane cockpit.
"Fifty passengers including one child were safely evacuated from the plane with no injuries reported," the agency said in a statement. "Paramedics ... transported the pilot and co-pilot to the Canberra Hospital for assessment."