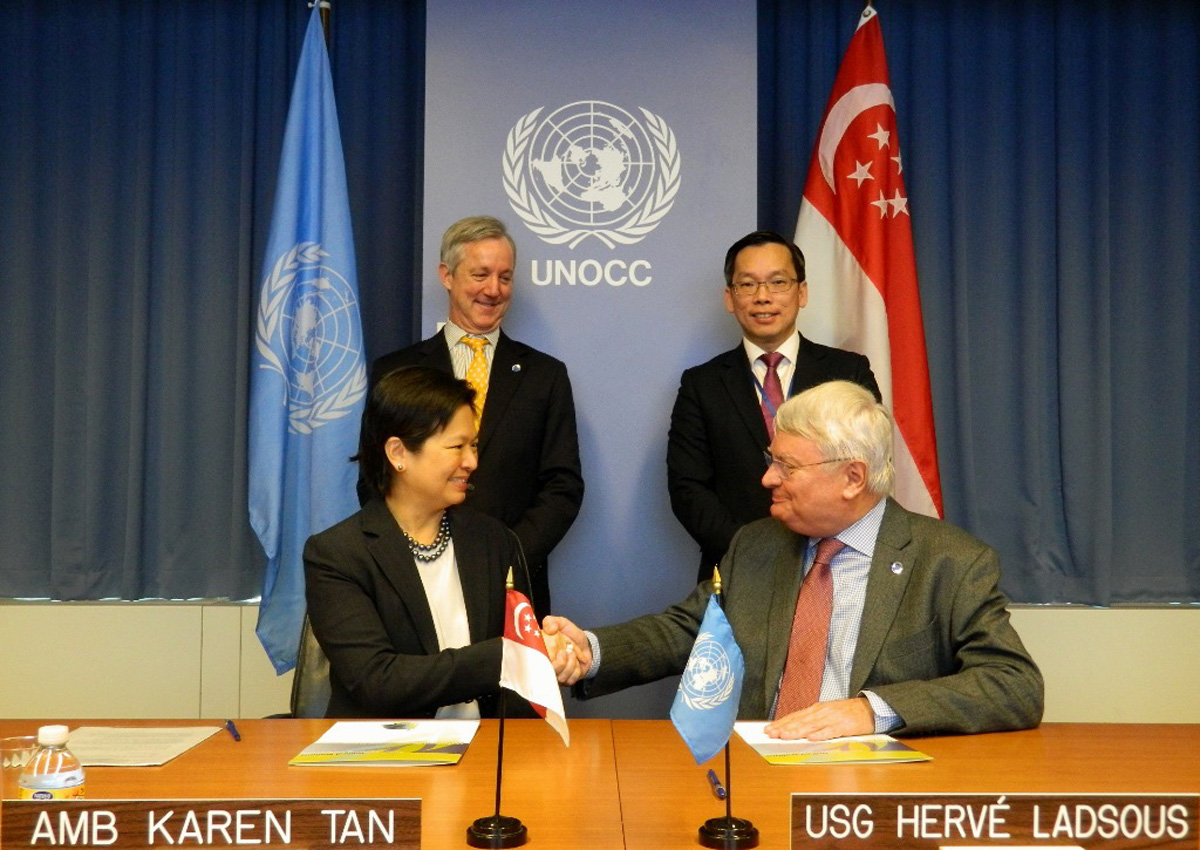 Singapore signed an agreement with the United Nations (UN) on Friday, Dec 11, to develop an information management tool to enhance the conduct of UN peacekeeping operations.
The memorandum of understanding was signed between the UN and the permanent representative of Singapore to the UN, Ms Karen Tan, at the UN Operations and Crisis Centre in New York.
The Ministry of Defence (Mindef) said in a statement that the information management tool, a Geographic Information System-based Situation Awareness Analysis Application, will consolidate all peacekeeping operation-related information into an interactive map interface.
With the tool, users will have access to relevant operational information such as real-time conditions.
This will greatly enhance the way the UN conducts these operations because they will be able to locate events-of-interest, access event-related details as well as conduct event trend analysis.
Mindef also said the collaboration will tap Singapore's expertise in developing similar systems for the Singapore Armed Forces (SAF) and the Changi Regional Humanitarian Assistance and Disaster Relief Coordination Centre.
Ms Tan said: "As a small developing state, Singapore is extremely pleased to be able to contribute in a meaningful and practical way that has the potential to impact and save the lives of many.
"Singapore supports efforts by the UN to maintain peace and prevent conflicts in volatile situations which can result in greater human suffering. The information management tool is an example of how Singapore tries to contribute to the international community."
Since 1989, the Singapore forces have served in 16 peacekeeping and observer operations, as well as shared expertise to help build capacity in UN peacekeeping operations.
ssandrea@sph.com.sg