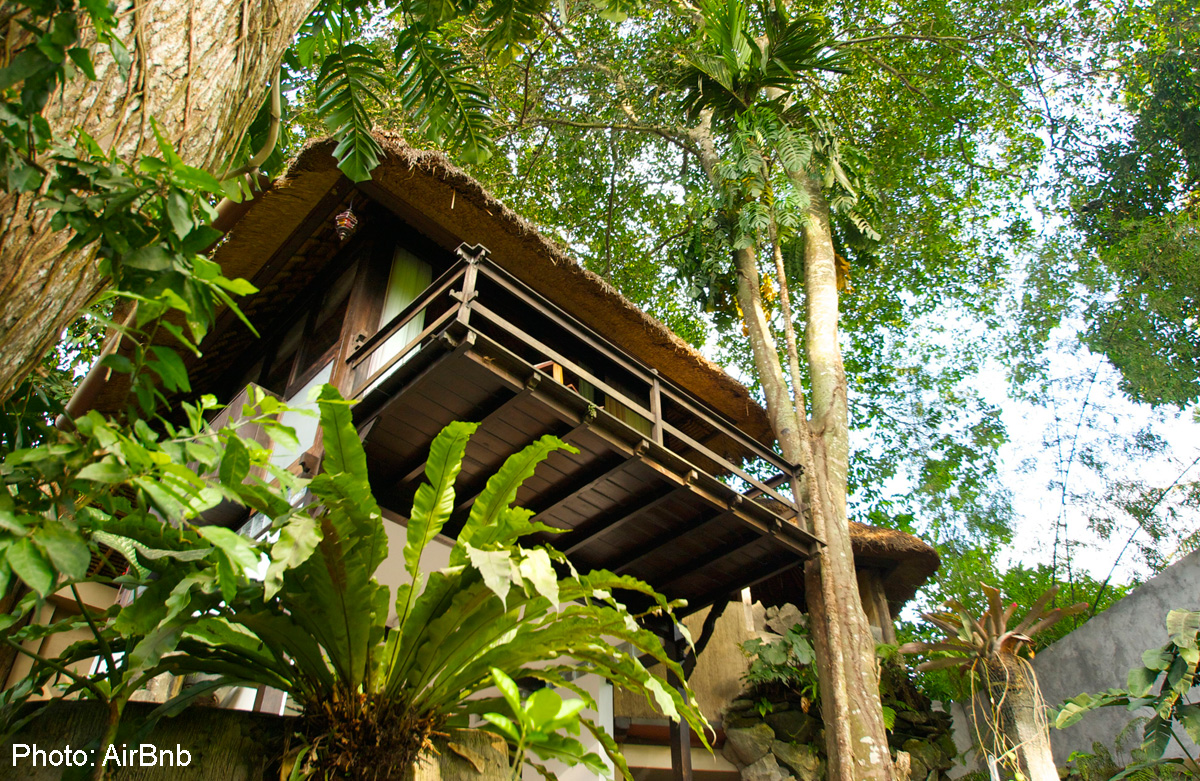 SINGAPORE - For his first trip to Singapore last week, Nathan Blecharczyk, co-founder of online accommodation rental service Airbnb, found a place to stay on his own website.
The condominium near Airbnb's Singapore office in Neil Road will not be the last homestay he has here. He plans to return as Singapore is one of four Asian countries the company aims to grow its presence in this year.
After all, it is one of the fastest growing markets for Airbnb, alongside China, South Korea and Japan. On the recent New Year's Eve alone, the most popular night worldwide for Airbnb bookings, nearly 3,000 travellers from Singapore were using Airbnb, he says.
The number of guests here who have used Airbnb increased by nearly 250 per cent in the last year. And South Korea saw a 435 per cent increase in guests using Airbnb, with China at 320 per cent and Japan 220 at per cent, he says. He declined to give absolute figures.
The Airbnb chief technology officer was in town last week for two days. He was in Asia to holiday in Bali with his wife, a paediatrician, as well as make market visits to China, South Korea, Japan and Singapore.
Mr Blecharczyk, 30, founded the company with chief executive Brian Chesky and chief product officer Joe Gebbia, both 31, in 2008. The previous year, Mr Chesky was sharing a San Francisco apartment with his college friend Mr Gebbia, occupying a room that Mr Blecharczyk had vacated because the rent was too high.
Mr Chesky found he could not afford the rent either and decided to rent out his room one weekend to delegates of a conference who could not get a hotel room. The room had just an air mattress but he made more than US$1,000 (S$1,300) that weekend from three people who stayed there. He also showed them around the city.
Mr Chesky and Mr Gebbia, both graphic designers, felt there must be other people willing to rent out their homes, and teamed up with Mr Blecharczyk, then a Web developer.
"The aim was to make it as easy to book someone's home as it is to book a hotel room," he says.
On Airbnb, home owners put up listings of rooms or houses they want to rent out on the website, listing amenities, house rules and details about themselves.
Travellers can then find homes they would like to stay in in the city they are travelling to and book the rooms online. Prices range from S$18 a night for a 1 sq m house in Berlin, thought to be the smallest in the world, to more than S$13,000 a night for a villa in South Beach, Miami.
Today, Airbnb lists 550,000 properties in more than 34,000 cities in 192 countries. Similar rental websites have since sprung up, including Zotel, Roomorama, Travelmob, Stayz, Wimdu, PandaBed and 9flats.
Of the 10 million guests Airbnb accommodated worldwide since it started in 2008, six million were new guests last year.
The secret to Airbnb's dramatic growth and success is that it provides travellers with an authentic local experience in the city they are travelling in, he says.
"When you're in a hotel, you could be anywhere in the world - hotel chains are mostly cookie- cutter. But when you're staying in someone's house, and 87 per cent of our properties are the primary residences of someone, you get a whole different perspective on the place you're visiting," he says.
He adds that this fits with the new trend in travel. After decades of big hotel chains dominating tourism, travellers are increasingly seeking out authentic, local experiences when visiting a new place.
Mr Blecharczyk and his Airbnb co-founders now stay at properties rented through their own website when they travel. This has yielded many interesting experiences, such as staying for seven nights in a treehouse in Bali, he says.
He adds that treehouses are among Airbnb's most popular properties, with one of the most coveted being outside San Francisco.
"A family had built a treehouse next to their house and one summer, the kids came back from university and put the treehouse up on Airbnb as a joke.
"Today, it's one of the most popular on the website and is always booked solid for the next four months. They've had to keep raising the price because of its popularity," he says of the one-bedroom treehouse that sleeps two adults and two children
. He adds that many of the coolest places he has stayed in were built by people who had no intention of renting them out. "The charm of it is that many of these places were not built with any commercial intent," he says. "It's just someone's pride and joy, and now you can access it."
jennanid@sph.com.sg

Get a copy of The Straits Times or go to straitstimes.com for more stories.
- See more at: http://www.relax.com.sg/article/destinations/stay-at-a-home-when-abroad#sthash.QjfK7p5X.dpuf