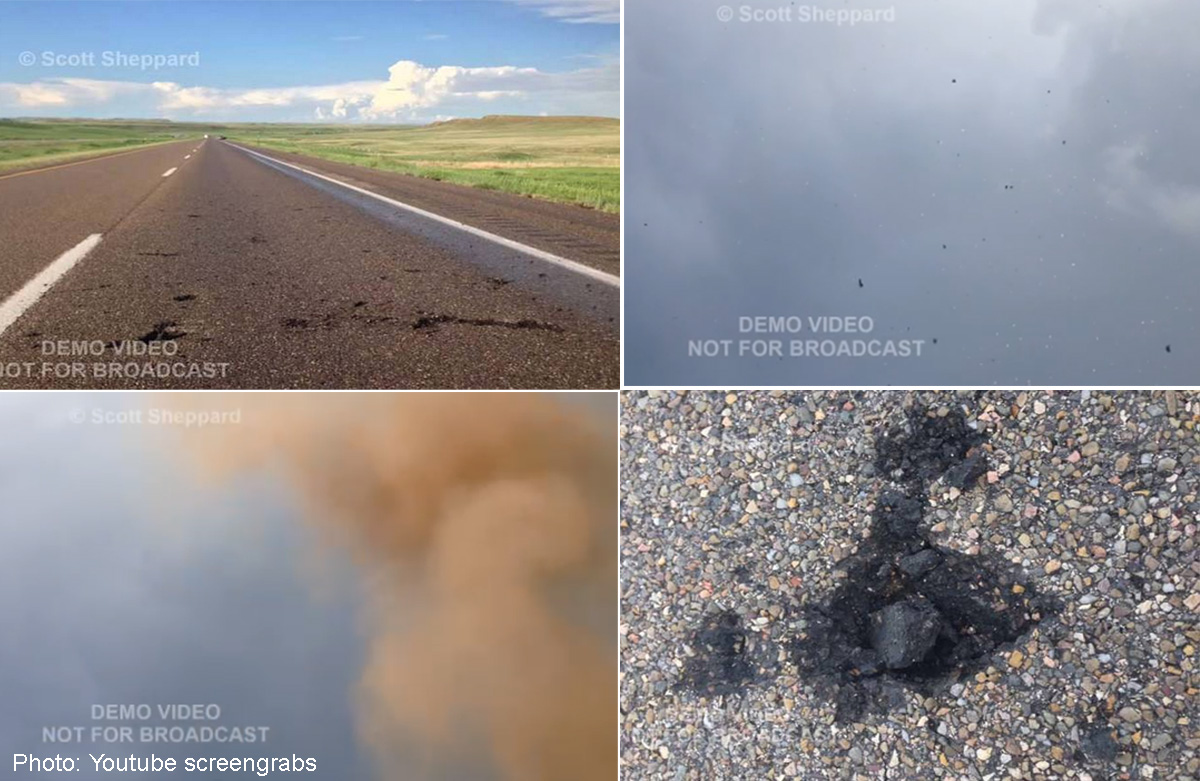 When US storm chaser, Mr Scott Sheppard, tracked a storm in Fairburn, South Dakota, he did not expect to be struck by a lightning bolt.
Viralnova reported that Mr Sheppard, who works for Severe Studios, was struck as he left his car to approach the centre of the storm. However, The Weather Channel reported that Mr Sheppard was inside his vehicle when lightning struck.
Severe Studios is a website that shows severe weather conditions and its affects in the US. They also feature live storm chasing videos.
Mr Sheppard, who was tracking a weather system through South Dakota, had captured the entire process on video without getting hurt, Viralnova reported.
Although there was no footage of the actual lightning strike, a thunder clap can be heard in the video before the imminent strike with debris flying upwards immediately after as well as a "smokey aftermath", said Viralnova.
The Weather Channel said the lightning bolt had struck Mr "Sheppard's arm, passed through his vehicle and hit the road". It made holes and broke fragments off the road.
Although the strike was powerful enough to damage Mr Sheppard's car and another nearby car, the man himself was miraculously unhurt.
The decription in the YouTube video said "Scott has a sore arm but is otherwise OK".
Viralnova reported that he was completely fine and did not need to go to hospital while IFL Science said Mr Sheppard "told The Weather Channel he will keep chasing storms, but in future may keep his arm inside the car".
debwong@sph.com.sg