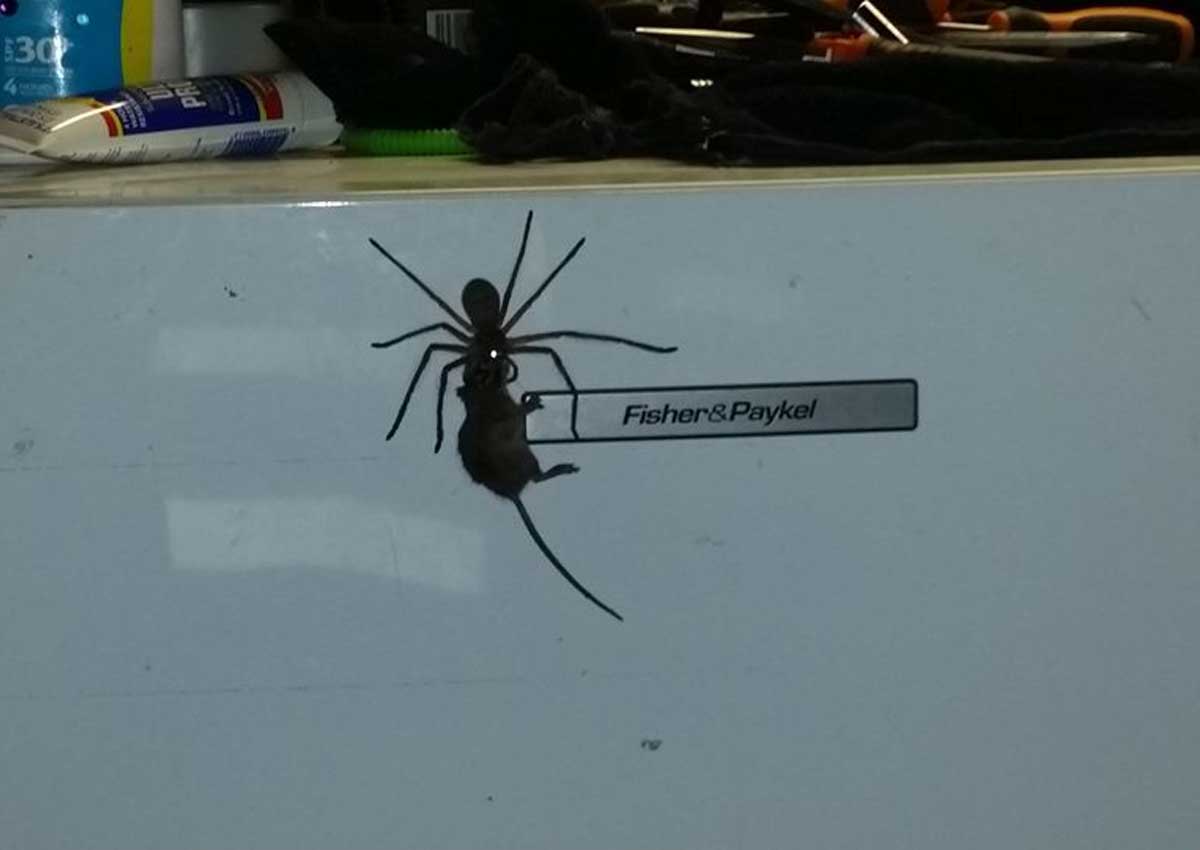 If you think vampires or werewolves are scary, then you haven't met Hermie.
Who is Hermie?
Just a spider so large and strong that it effortlessly carried a mouse vertically up a fridge.
The video was filmed by Jason Womal in Queensland, Australia.
In his Facebook post, he said he was about to leave for work when his neighbour asked "you want to see something cool?" He went to his neighbour's place and saw the Huntsman spider "trying to eat a mouse".
His post, made on Sunday (Oct 23), has been shared over 237,000 times and has gotten over 41,000 Facebook reactions ("likes", "wows", etc).
He told the Internet on Monday that "the spider is fine".
"We have named him Hermie, we have adopted him and he is now running his own extermination business out of our town Coppabella. Oh and he is now paying rent. Lol," he wrote.
We do not doubt the authenticity of the video and Hermie's strength, but AsiaOne cannot - at this point in time - verify if the video was a publicity stunt staged by Hermie to promote his extermination business.
sinsh@sph.com.sg