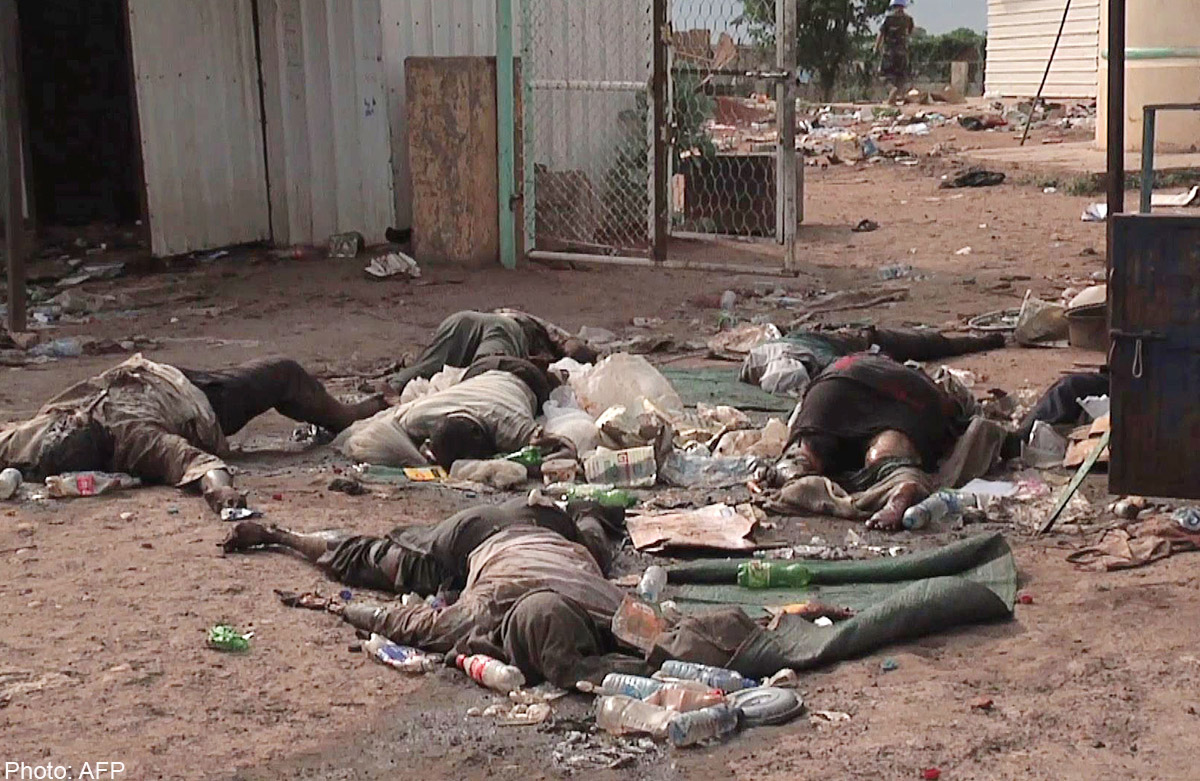 KHARTOUM - Sudan called on Thursday for an investigation into the "assassination" of its nationals in a South Sudan oil town, where the UN has accused rebels of killing hundreds of civilians.
"The foreign ministry condemns assassination of the Sudanese nationals in Bentiu and calls for urgent investigation", the official SUNA news agency said in an SMS alert.
The United Nations Mission in South Sudan (UNMISS) said on Monday that both South Sudanese and Sudanese - some from Sudan's Darfur region - were killed in "targeted killings" after rebels took Bentiu, the capital of South Sudan's oil-rich Unity state, from government forces last week.
In the main mosque alone, "more than 200 civilians were reportedly killed and over 400 wounded," UNMISS said. Civilians including children were also massacred at a church, hospital and an abandoned UN World Food Programme compound, it said.
"They (the rebels) searched a number of places where hundreds of South Sudanese and foreign civilians had taken refuge, and killed hundreds of the civilians after determining their ethnicity or nationality," a UN statement said.
In Khartoum, Sudan's foreign ministry spokesman Abubakr al-Siddiq told AFP it was not yet clear how many of the victims were Sudanese.
"Let us say dozens," he said, adding Khartoum is in contact with the UN over the incident.
The UN called for an investigation into one of the worst reported atrocities since fighting erupted in South Sudan last December.
Government forces are battling rebels loyal to sacked vice president Riek Machar, who launched a renewed offensive this month targeting oil fields.
The rebels have dismissed as "cheap propaganda" accusations that, after seizing Bentiu, the gunmen spent two days hunting down those they believed opposed them.
The conflict has an ethnic dimension, pitting President Salva Kiir's Dinka people against militia forces from Machar's Nuer.
South Sudan became independent from Khartoum less than three years ago.
Western governments have commended Sudan's role in supporting regional efforts to bring peace to the South.
Kiir visited Khartoum in early April for talks with his counterpart President Omar al-Bashir.