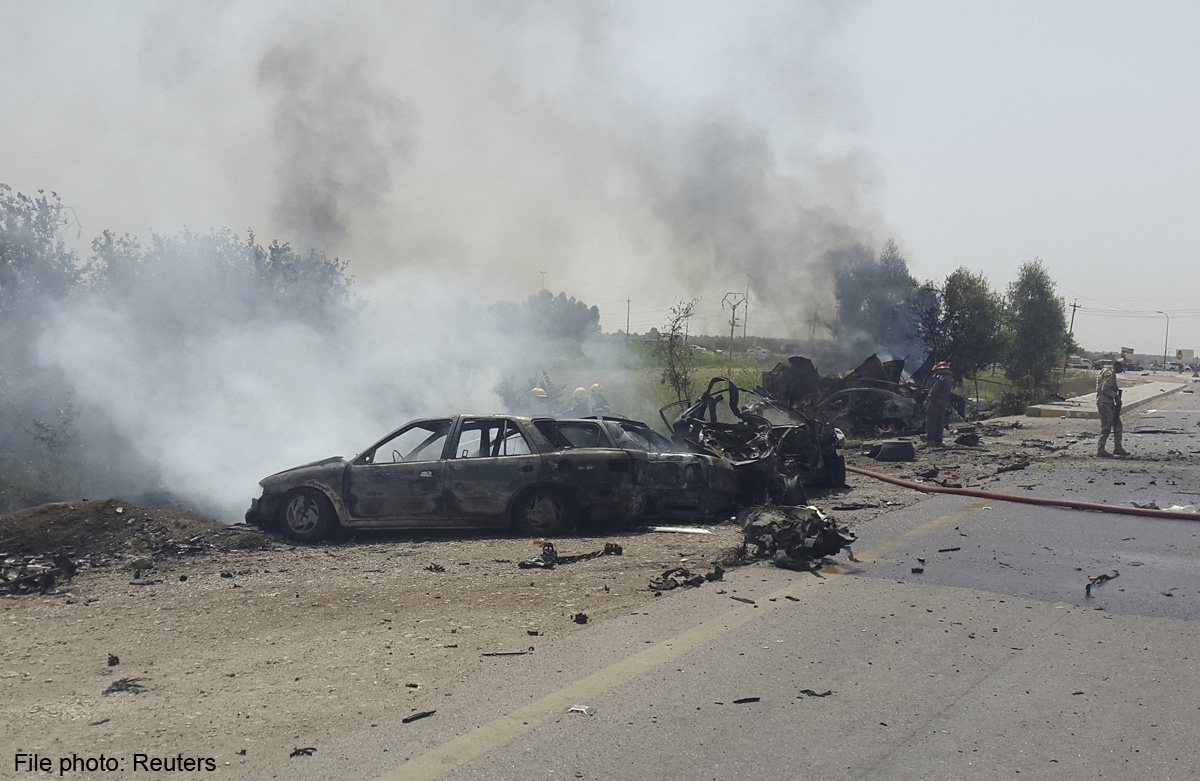 BAQUBA, Iraq - A suicide car bomb ripped through roadside restaurants at the entrance to the town of Baladruz in eastern Iraq, killing at least 15 people, police and provincial officials said Sunday.
The attack took place late Saturday at the entrance of Baladruz, which lies about 65 kilometres (40 miles) northeast of Baghdad, and was claimed by the Islamic State group.
"It hit a string of restaurants on the eastern side of town... Most of the people there were truck drivers transporting goods between Baghdad and Kurdistan," a police captain said.
The officer said 37 people were also wounded in the explosion. Khidhr Muslim Abed, a member of the Diyala provincial council, confirmed the toll.
IS claimed the attack in a statement posted on terrorist forums Sunday and said that one of those killed was a member of the counterterrorism unit in Iraq's police.
The group named the suicide attacker as Ali al-Ansari.
A string of explosions went off in Baladruz and provincial capital Baquba two weeks ago. Intelligence officials had warned at the time they expected more attacks.
A month ago, IS fighters attacked a prison in the town of Khalis, breaking at least 40 inmates free, including some senior members of the terrorist organisation.
Sporadic violence has continued to plague the ethnically and religiously mixed province of Diyala since IS lost its last fixed positions there in January.
Analysts have warned that, as government and allied forces reclaim the ground lost in IS's massive offensive last year, fighters could revert to insurgency tactics in reconquered areas.