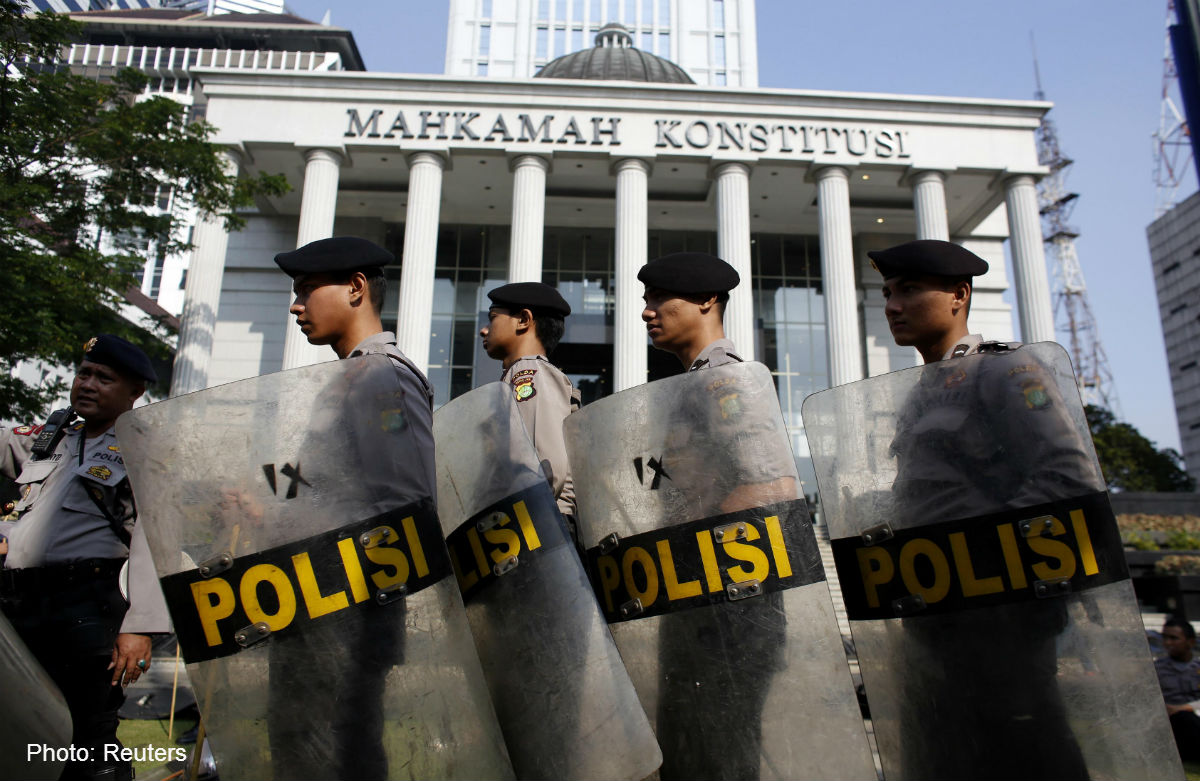 The National Police's Densus 88 counterterrorism squad arrested a suspected terrorist, identified as Abdul Majid Al Afif, at a kebab restaurant in Jati Asih, Bekasi, West Java on Saturday evening.
Jati Asih Police chief Comr. Imelda Sitohang said that the suspect and four witnesses were immediately taken to the Jakarta Police headquarters in South Jakarta for questioning.
"The suspect has allegedly been funding terrorist acts in Aceh since 2010 and has been a police target for quite some time. The arrest went smoothly without resistance," she said.
Imelda added that the suspect was also connected to the recent upsurge in support for the militant group Islamic State of Iraq and the Levant (ISIL), also known as ISIS, in South Bekasi.
The police will continue to monitor businesses in the surrounding area and will examine evidence found at the scene, she said.
Local resident Saleh told The Jakarta Post that a group of armed and masked men raided the premises and detained several people, including the owner, his family and employees.
He added that there was some commotion when two people could not produce their identity cards.
"Maybe the police thought they were accomplices [of Abdul] because they were immediately taken to the police vehicles," he said.