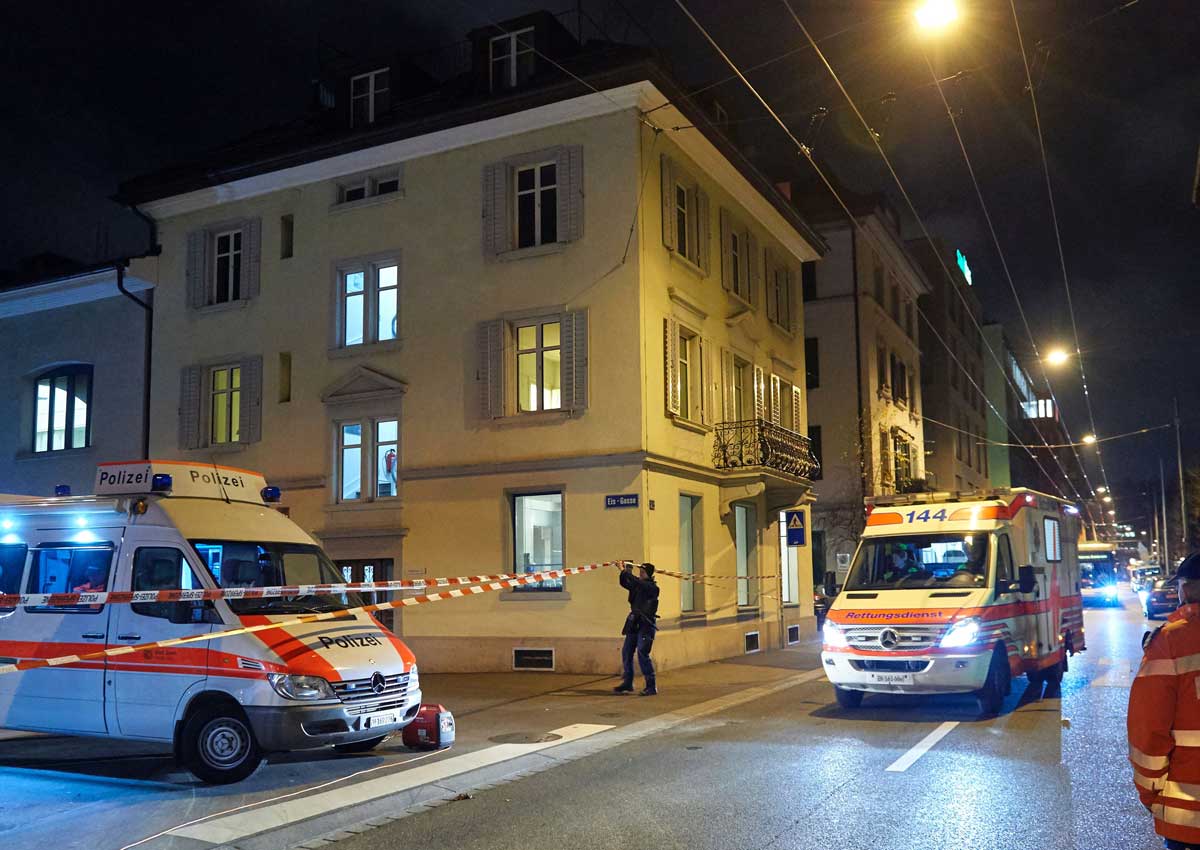 Geneva - Swiss police said Tuesday that they had found the body of a man suspected of opening fire and injuring three men at a Muslim prayer hall in Zurich.
The attack on Monday evening is not believed to be linked to the so-called Islamic State (IS) movement, a statement added.
"We assume that the dead person we found is the perpetrator of the shooting at the Islamic centre in Zurich," Zurich police said in a tweet.
It added that there is "no indication that the perpetrator has a link to IS".
The body was found after a search for the shooter near the scene.
The announcement came after a man, around 30 years old, burst into the Islamic Centre in central Zurich around 5:30 pm (1630 GMT) on Monday and began shooting, according to police.
He "fired several shots at the worshippers," before fleeing, police said.
Most of those at the Islamic Centre were from North Africa, Somalia and Eritrea, according to the ATS news agency.
"Three men, aged 30, 35 and 56, were injured, some seriously. The suspect then escaped from the mosque in the direction of Central Station," an earlier police statement said.
A press conference is expected at 2 pm (1300 GMT).
A police spokesman told the RTS public broadcaster that the youngest and oldest victims were both seriously injured, while the 35-year-old was slightly hurt in the shooting.
Police had immediately launched a manhunt for the shooter, using torches and sniffer dogs, and urged witnesses to come forward.
They did not immediately provide any details about the suspected motive for the shooting.
While the search was getting started, a body was found a few hundred metres (yards) from the scene on a river bank under a bridge.
An AFP photographer said the body had been draped with a white sheet.
Around a dozen people were inside the prayer hall at the time of shooting, ATS reported, citing people there, adding that a prayer service had been scheduled for 4:45 pm.
A number of Swiss mosques, including one near Zurich and the main one in Geneva, have in recent months been accused in media of allowing or encouraging the radicalisation of their worshippers, especially younger members of their congregations.
Switzerland, a country of some eight million people, has some 450,000 Muslims, according to Swiss media.