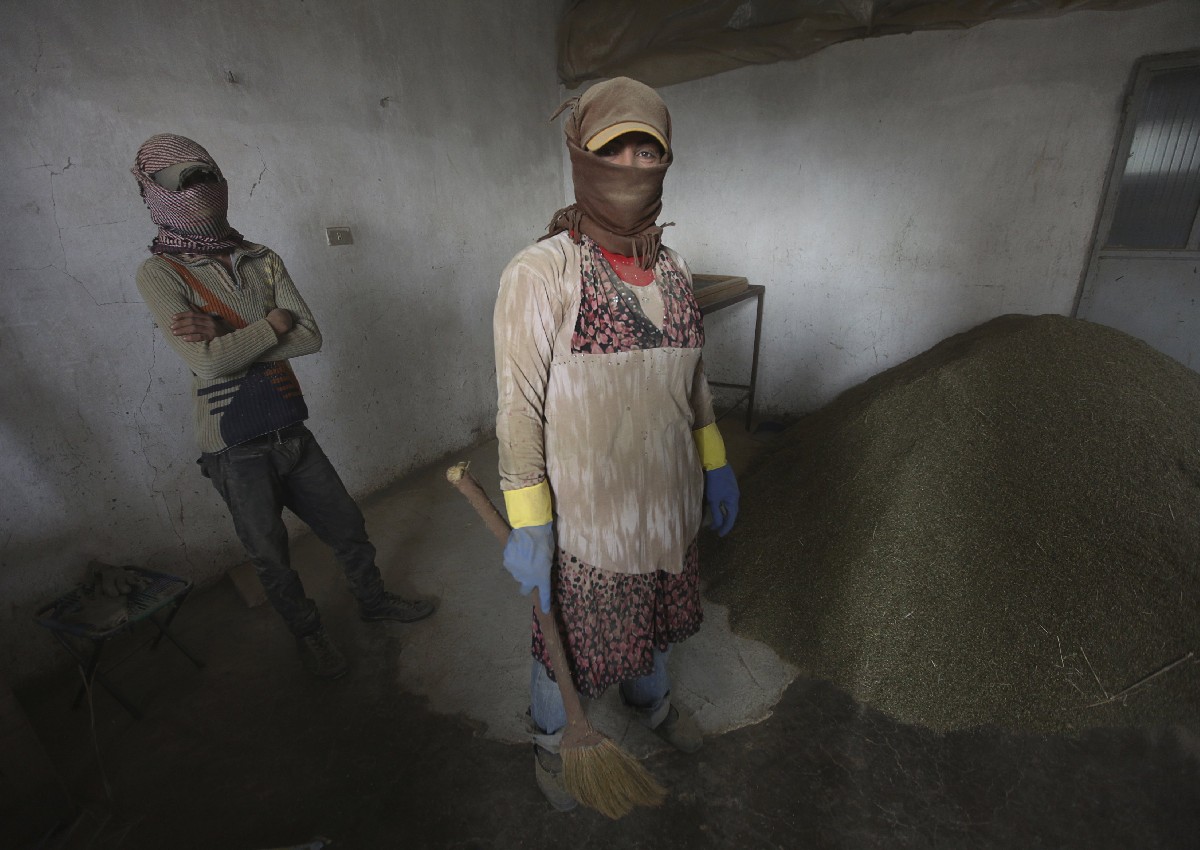 BEIRUT - Tightened restrictions and plummeting international aid have left Syrian refugee women in Lebanon more vulnerable to exploitation including sexual harassment, rights group Amnesty International said in a report on Tuesday.
Released ahead of a key donor conference for Syria in London this week, the report urges greater financial support and more resettlement opportunities for Syrian refugees from the international community.
Amnesty said 70 percent of the more than one million Syrian refugees in Lebanon were living well below the local poverty line.
Those refugees who receive assistance have faced cuts as donor funds to the United Nations have consistently fallen short of its needs.
Amnesty said women refugees in particular faced exploitation.
It said many reported being paid pitiful wages, charged exorbitant rents, and facing sexual harassment at the hands of bosses and even the police.
"Whether they are underpaid at work or living in dirty, rat-infested, leaking homes, the lack of financial stability causes immense difficulties for women refugees and encourages people in positions of power to take advantage of them," said Amnesty gender researcher Kathryn Ramsay.
Tightened restrictions have left many refugees unable to renew their residency permits and mean they are living in Lebanon illegally, making them reluctant to report abuses, the group said.
Lebanon has struggled to deal with an influx of refugees that now represents a quarter of its four-million-strong population, and last year began making it harder for Syrian refugees to stay.
The rights group acknowledged the pressures the refugee crisis has created in Lebanon, but urged the government to ease the restrictions.
"Instead of contributing to the climate of fear and intimidation, the Lebanese authorities must urgently amend their policies to ensure women refugees are protected," Ramsay said.
Amnesty also called on the international community to do more, saying the shortfall in international funding was contributing directly to the exploitation that many face.
"The world's wealthiest countries... all need to do much more to alleviate this crisis," Ramsay said.
"As well as boosting humanitarian support to those in Syria and refugees in the region they must also offer to share responsibility for the crisis by resettling more refugees." The group urged nations attending Thursday's donor conference to pledge enough to meet the UN's funding needs for refugees over the next year.
More than 260,000 people have been killed in Syria since the conflict began with anti-government protests in March 2011.
The war has displaced over half of the country's population, including more than four million who have fled abroad, becoming refugees.