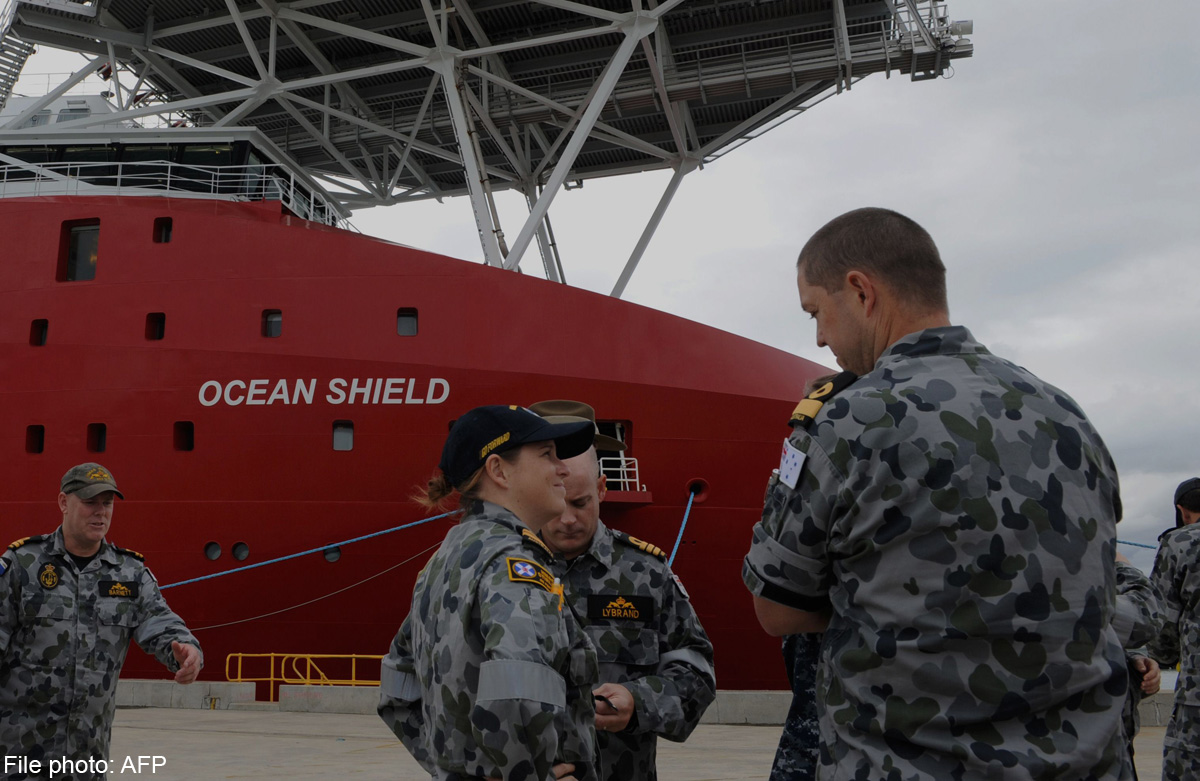 SYDNEY - Technical troubles have hindered a resumption of the search for missing Malaysia Airlines Flight MH370 with a mini-sub lasting only two hours in the water before it had to be raised, officials said Wednesday.
Australian vessel Ocean Shield, carrying the US Navy Bluefin-21 submersible, arrived back in the southern Indian Ocean search zone Tuesday following a port visit to Perth after the air and sea hunt was scaled back.
The plan was for it to resume scouring the seabed where transmissions believed to have come from the plane's black box flight recorders were heard last month.
The Boeing 777 vanished on March 8 with 239 people on board after mysteriously diverting from its Kuala Lumpur-Beijing route. It is believed to have crashed far off Australia's west coast.
"The Autonomous Underwater Vehicle, Bluefin-21, was deployed from Ocean Shield yesterday (Tuesday) afternoon but was recovered about two hours later to investigate communications problems," said the Joint Agency Coordination Centre (JACC), which is organising the search.
"Work continues to rectify the issue and to date, Bluefin-21 has not redeployed."
Air and sea searches over vast stretches of the Indian Ocean have failed to find any sign of MH370.
Australia, which is leading the hunt, has stressed that it believes it is looking in the right area based on satellite communications from the plane.
Officials have said an intensified undersea mission will begin once new and more sophisticated equipment to complement Bluefin-21 can be obtained to search at depths of more than 4,500 metres (15,000 feet).
The ocean bed in the prospective search zone is not just deep but largely unmapped, meaning specialist sonar equipment and other autonomous vehicles are needed.
JACC said it had now established a Military Coordination and Sub-Surface Planning Cell, led by a Royal Australian Navy hydrographer and US Navy Sea Systems Command representative.
"Preparations to conduct the bathymetric survey are continuing," it said, referring to a study of the ocean floor terrain.
"A Chinese survey ship is now in the search area and will assist in preparations for future operations."
Meanwhile international experts continue to re-examine satellite imagery and all the data collated so far to try to pinpoint a more precise location for the search.
JACC said vessels from Australia, Malaysia and China and an Australian aircraft remain on standby should any surface debris need investigation.