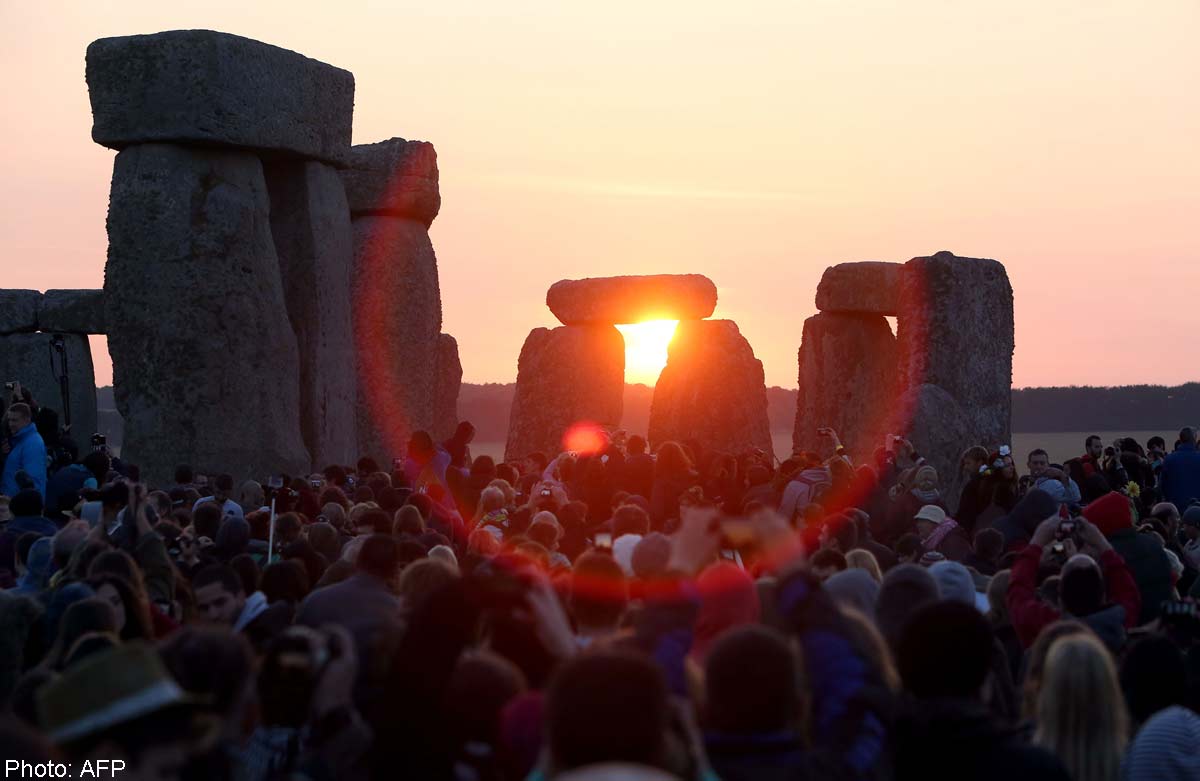 LONDON - Druids and pagans were among the nearly 40,000 people who gathered at Britain's ancient Stonehenge monument to hail the summer solstice at dawn on Saturday.
Police said they arrested 25 people, mostly for drug offences, during the all-night celebration to mark the longest day of the year.
"We are pleased that the solstice celebrations have been enjoyable events for the majority of people attending," said a police spokesman.
The 5,000-year-old stones stand between nine and 18 feet (three and six metres) high and are arranged in concentric circles.
Historians estimate they were erected sometime between 3000 BC and 1600 BC.
The monument became a World Heritage Site in 1986 and despite years of research and study, the reason behind its construction remains a mystery.