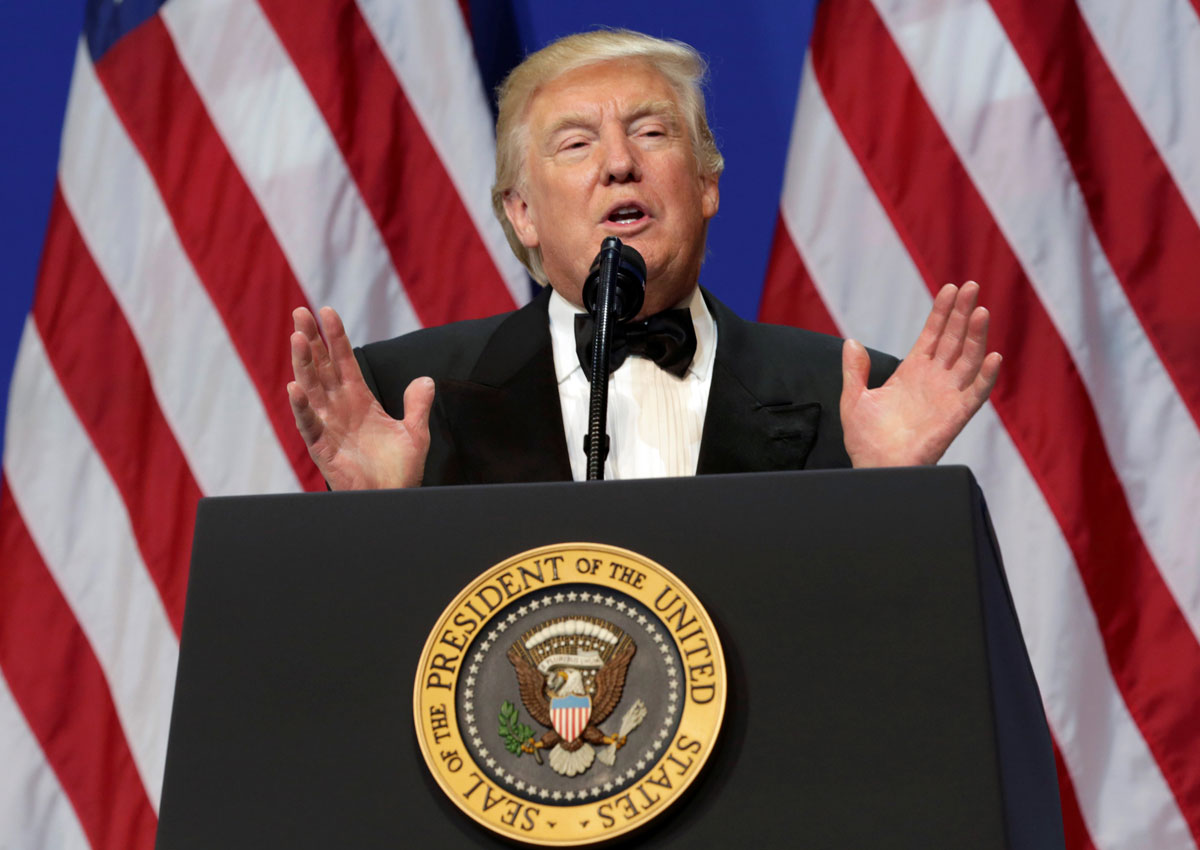 There was a clear theme of the Trump administration's first full day in power, and it wasn't "Make America Great Again."
Instead, in both President Trump's address to CIA employees and Press Secretary Sean Spicer's combative conference held with the White House press pool, a theme of an administrative war against the media emerged.
Spicer was not subtle in his comments to the press. After taking the podium, he told the room that before sharing news on the President's first actions in office, he wanted to address the coverage of the previous day.
"Some members of the media were engaged in deliberately false reporting," he said.
Spicer cited two instances of the "false reporting" on Twitter, the first of which, about an inaccurate report that the bust of Martin Luther King Jr. in the Oval Office was removed, was corrected and retracted by the reporter in question, Time's Zeke Miller. On Twitter last night, Spicer accepted Miller's apology for the mistake. At the press conference today, he called the incident "irresponsible and reckless."
Spicer's second complaint was about the aerial photos from the Inauguration being "intentionally framed in a way... to minimise the enormous support that it gathered on the National Mall." He blamed white ground coverings and fencing on the Mall for skewing the visual as well, and accused some unspecified parties for tweeting out inaccurate attendance numbers.
Although he admitted "no one had numbers" (attendance numbers have not been released by the National Park Service, which controls the Mall), he proceeded to estimate the size of the gathered crowd. "This is the largest audience to ever witness an Inauguration, period," he said emphatically, "both in person and around the globe."
Read the full article here

Mashable is the go-to source for tech, digital culture, and entertainment content for its dedicated and influential audience around the world.