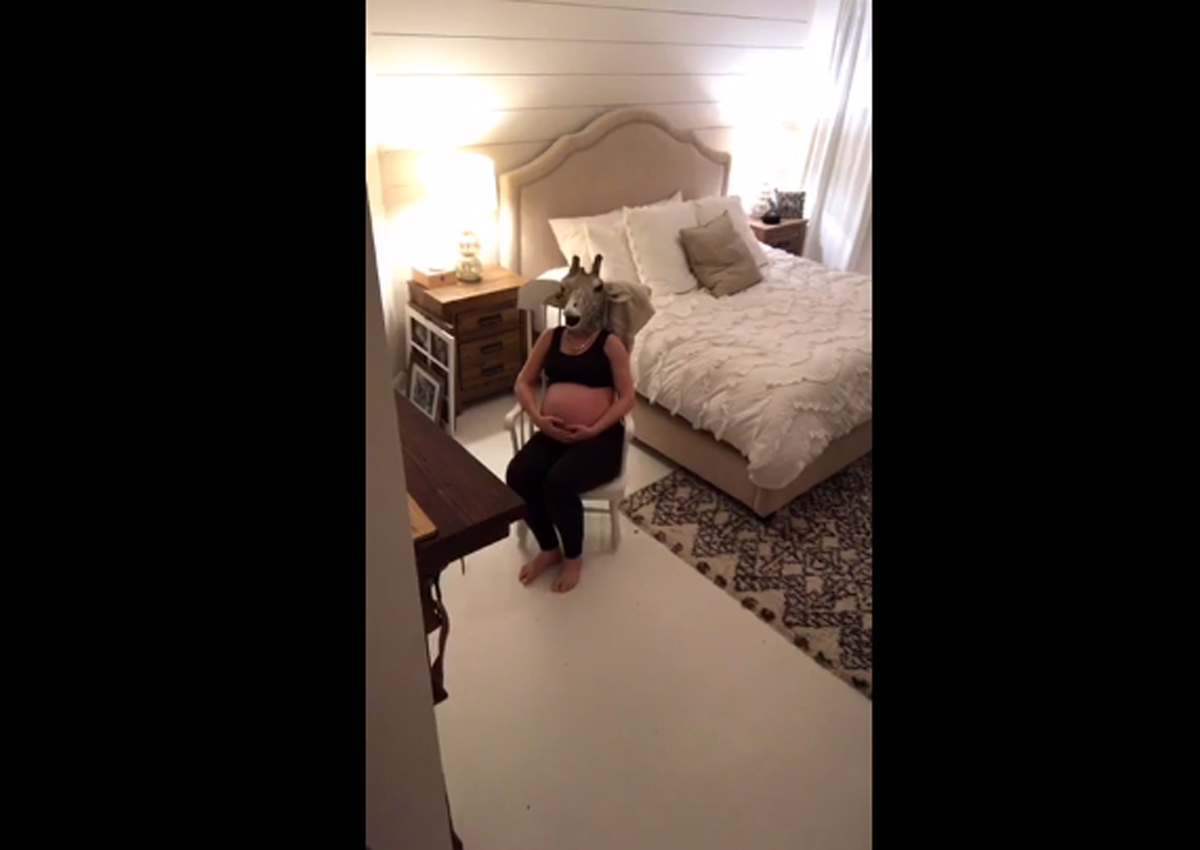 If you're like us and your life has begrudgingly been consumed by a livestream of a giraffe named April waiting to give birth at New York's Animal Adventure Park for the past 11 days, you may not be ready for this news.
Erin Dietrich, a pregnant mother from South Carolina, was entranced by April's livestream.
After days of obsessive anticipation, the witty mom was inspired to start her own pregnancy livestream - giraffe mask and all.
"All our friends have been making fun of me and my obsession with April," Dietrich commented on her video, "So we just thought 'hey we should order a giraffe mask.'"
And they did.
Two days after ordering, the mask arrived, and Dietrich began her instantly viral parody-stream.
This is what the internet does to us, people.
Dietrich's video garnered over 11 million views in just 16 hours, and the reviews are in - people love it.
"I did not think this many people would get a kick out of this," the mother wrote of her parody, "Clearly we live an exciting life over here in the Dietrich household."
Also read: YouTube livestream of pregnant giraffe briefly pulled for nudity and sexually explicit content
As of Monday afternoon - after 11 days of livestreaming - April the giraffe has yet to give birth.
Let's hope this inventive mother-to-be has a quicker process.
Mashable has reached out to Dietrich for comment.
Read the full article here.

Mashable is the go-to source for tech, digital culture, and entertainment content for its dedicated and influential audience around the world.