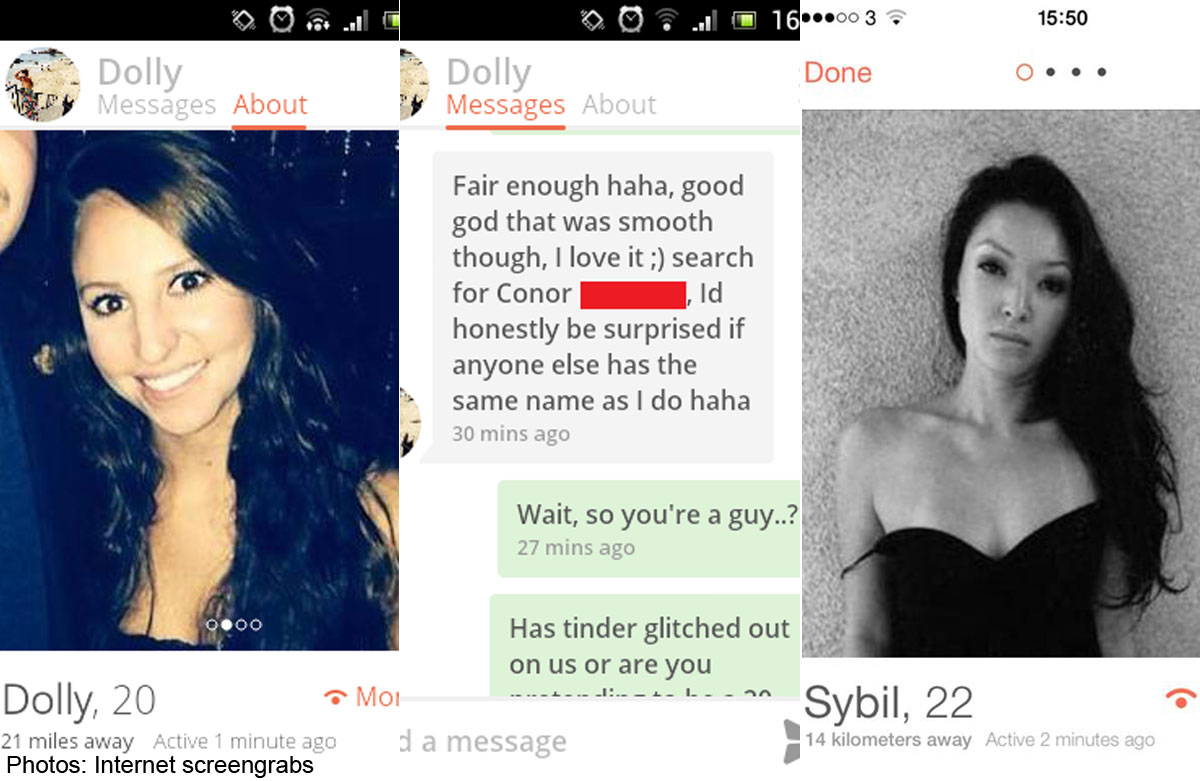 A funny conversation between two people on dating mobile app Tinder turned out to be a little more than expected for both parties.
Screenshots of the conversation posted on image-sharing site Imgur shows a guy's initial enthusiasm when the app "matched" him with a sweet-looking girl called Dolly.
The initial flirty texts led to him asking for "her" Facebook page.
But as it turns out, sweet Dolly was really a guy called Conor, who thought he was talking to another girl called Sybil - all thanks to a Tinder glitch.

Visit STOMP for more stories.