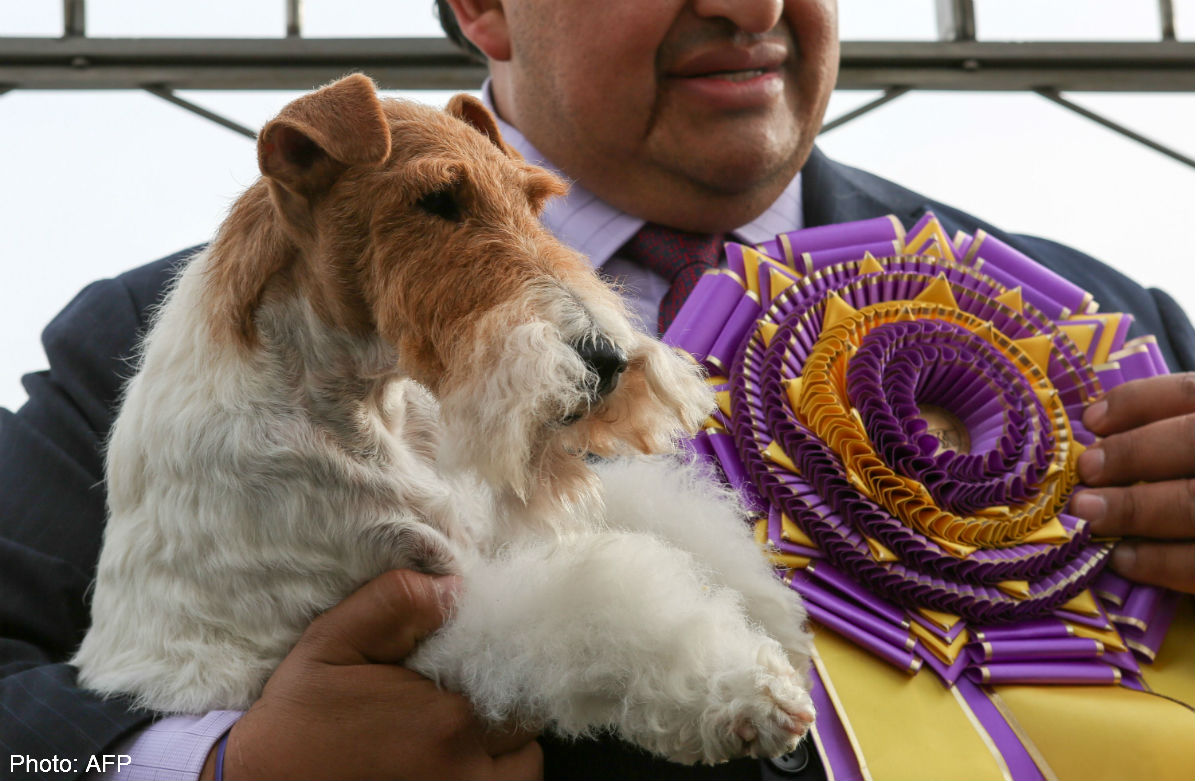 A wire fox terrier named Sky won "best in show" at the 138th Westminster Kennel Club Dog Show in New York on Tuesday, besting canines in six other groups at one of the oldest sporting events in the United States.
This makes it the 14th time the wire fox terrier has won, more than any other breed since the prize was first awarded in 1907.

Get MyPaper for more stories.