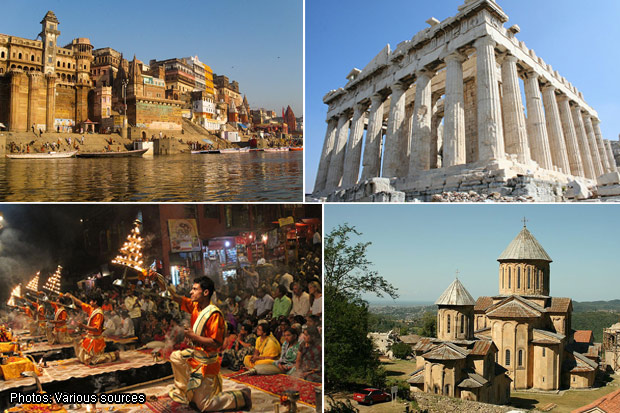 SINGAPORE - Ever dreamed of being a time-traveller? You can now "time travel" by visiting one of these 10 ancient cities around the world, said travel site Smarter Travel.
These 10 historic sites were some of the most important and beautiful cities in the world, and many of them have even received the honour of being a UNESCO heritage site.
From Egypt to Greece, these preserved sites allow tourists to walk through labyrinthine streets and see kings' tombs which have been been built hundreds and even thousands of years ago.
In Luoyang, one of the four great ancient capitals of China, travellers can see some of the world's most beautiful statues located all over the area. There are around 100,000 statues and over 2,000 niches of Buddha, according to Smarter Travel.
Over in Varanasi, India's oldest city, travellers can walk the same paths as Hindu god, Shiva, who was believed to have lived in the holy city.
They can also join pilgrims who have travelled from all parts of the world and experience age-old traditions by paying tribute to the god at its shrine.
You don't have to be a history buff to appreciate and savour the ancient relics and monuments. The architecture and culture which have survived through hundreds and even thousands of years will not fail to amaze any traveller.
Find out which 10 ancient cities you can visit to have an old-world experience.
wjeanne@sph.com.sg