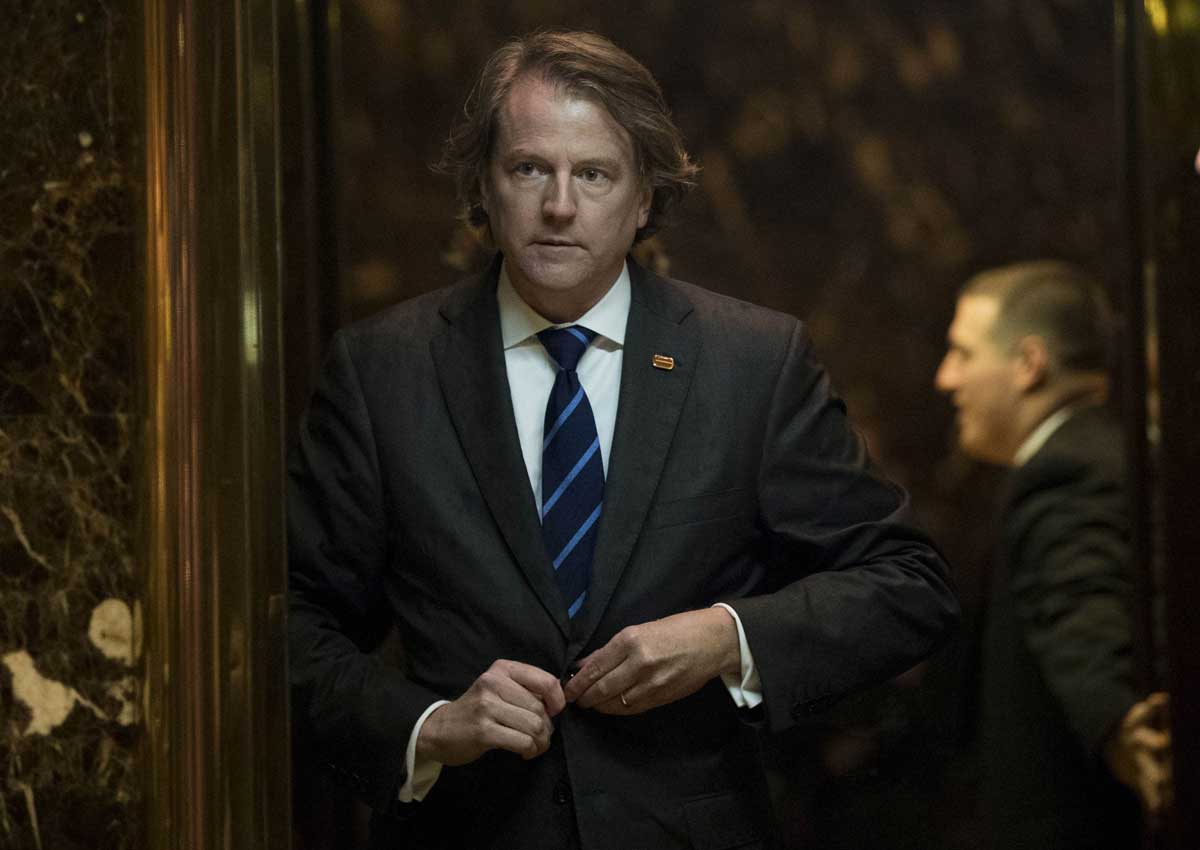 WEST PALM BEACH, Fla./WASHINGTON - President-elect Donald Trump has named Washington attorney Donald McGahn as his White House Counsel, a senior transition official told Reuters on Friday.
McGahn, a partner at Jones Day, one of the world's largest law firms, served as counsel to Trump during his presidential campaign.
A former chairman of the Federal Election Commission and considered a top elections lawyer, McGahn may be charged with untangling the thicket of potential conflicts of interest that Trump, a real estate mogul with holdings all over the world, presents.
Trump has said that as president, he will try to separate himself from running his company, turning it over to his children, but has resisted calls to place his assets in a blind trust.
Trump may also look for a legal means by which to bring his son-in-law, Jared Kushner, onto his White House staff, circumventing a law that prevents federal officials from hiring family members.
Trump on Friday also continued to round out his national-security team, naming Kathleen Troia (K.T.) McFarland, his deputy national security adviser.
McFarland, who served in three Republican administrations and was an aide to Henry Kissinger in the 1970s, will work with Lt. General Michael Flynn, Trump's pick as his national security adviser. Neither position requires confirmation by the U.S Senate.