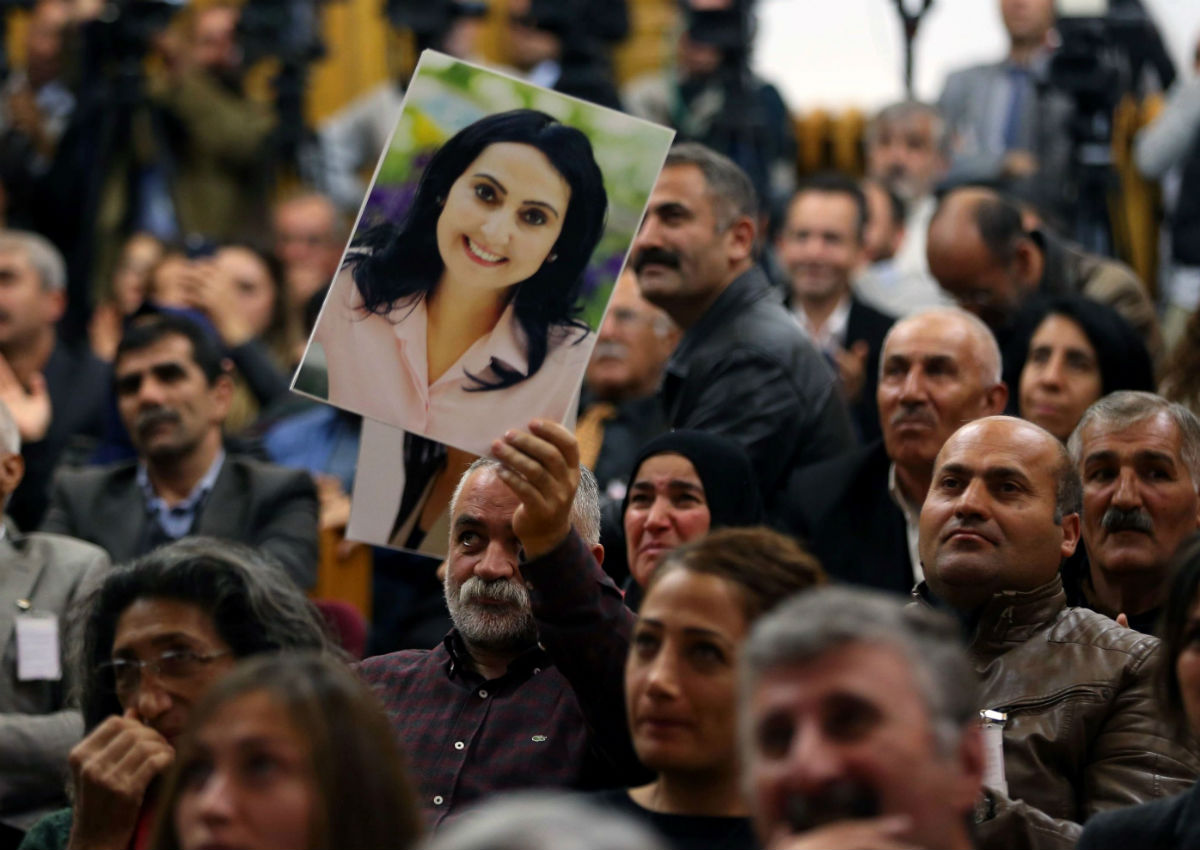 Turkish police detained two more pro-Kurdish lawmakers hours after arresting over 200 people accused of links to Kurdish militants, their party said early Tuesday.
The two women, Caglar Demirel and Besime Konca, who represent the largest Kurdish-majority city of Diyarbakir and Siirt in the southeast respectively, were detained as part of a sweeping anti-terror probe, state news agency Anadolu said.
"Head of the party's parliamentary group Caglar Demirel and Siirt MP Besime Konca were unlawfully detained in front of our (Ankara) headquarters," the leftwing pro-Kurdish Peoples' Democratic Party (HDP) said on Twitter.
However, neither the party nor Anadolu provided further detail on what the MPs are accused of.
Their detention comes after twin blasts hit Istanbul on Saturday killing 37 police officers and seven civilians.
Read also: Turkey declares day's mourning after Istanbul bombings: State news agency
The attacks were claimed by the Kurdistan Freedom Falcons (TAK), which is seen as a radical offshoot of the outlawed Kurdistan Workers' Party (PKK).
In response to the bombings, police launched a countrywide operation on Monday to detain individuals accused of PKK links or of producing propaganda for the group proscribed as a terror organisation by Ankara, the European Union and the United States.
The interior ministry said 235 people were detained while the HDP said late Monday that at least 291 of its members had been taken into custody in less than 24 hours.
Last month, 10 of the party's MPs - including co-leaders Selahattin Demirtas and Figen Yuksekdag - were arrested, sparking international condemnation.
They are currently in pre-trial detention over alleged links to the PKK.
In May this year, the Turkish parliament adopted a bill that lifted immunity for dozens of MPs, which government critics feared would see HDP MPs face criminal prosecution and lose parliamentary seats.
The government accuses the HDP of having links to the PKK, a charge that the HDP denies.
The PKK has waged an insurgency against the Turkish state since 1984 during which over 40,000 people have been killed.
Violence surged last year after the collapse of a two-and-a-half-year ceasefire, sparking almost daily clashes between the PKK and Turkish security forces, mainly in the southeast.
Read also: Turkey says Kurdish militants may be behind deadly soccer bombing