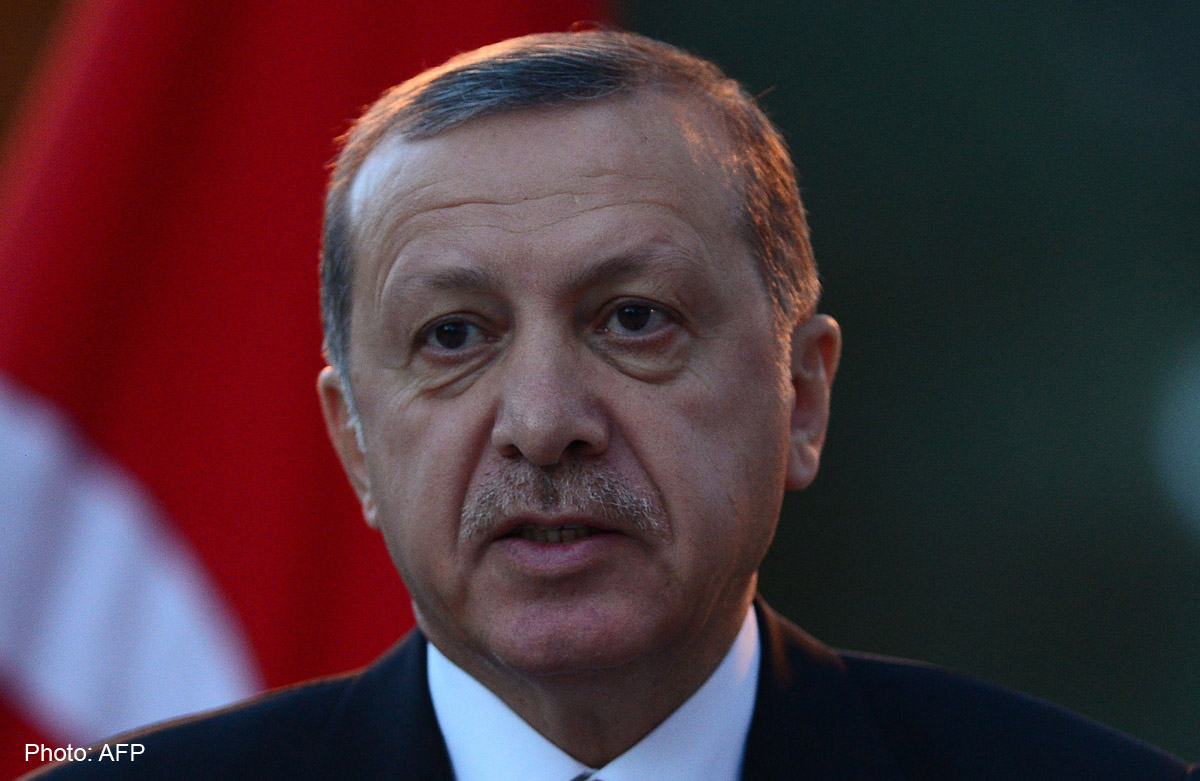 ISTANBUL - Turkish authorities on Wednesday launched a nationwide sweep targeting suspects accused of wiretapping top officials including President Recep Tayyip Erdogan (in photo), state media said.
The chief prosecutor's office in the capital Ankara issued arrest warrants for 54 people of whom 40 have been arrested so far, the official Anatolia news agency reported.
The operation started with early morning raids in Ankara, but raids were also carried out simultaneously in 19 other cities including the Kurdish-majority southeastern city of Diyarbakir.
The authorities accuse police of carrying out the eavesdropping at the behest of Erdogan's arch-foe, US-based preacher Fethullah Gulen, whom the president alleges concocted a corruption scandal that rocked the government late in 2013.
In the course of the scandal, apparently incriminating wiretap recordings of Erdogan, then-prime minister, and other senior officials as well as businessmen were leaked onto the Internet.
The Turkish government has purged thousands of Gulen's followers from the police and the judiciary and authorities since July last year have carried out numerous raids against former top police officers accused in the wiretapping case.
A Turkish court on Tuesday issued arrest warrants for Gulen -- for the second time -- and journalist Emre Uslu, a former police officer who is reportedly based in the US, for allegedly wiretapping 101 people.
They were accused of setting up and directing an "armed terrorist organisation," attempting to overthrow the democratically elected government and exposing confidential data of the state for political or military espionage purposes.
Pro-government newspapers claimed that Uslu is behind a whistleblower account on Twitter that has spread corruption allegations against the government and revealed the details of raids against Gulen supporters before they were carried out.
Uslu has rejected the claims.