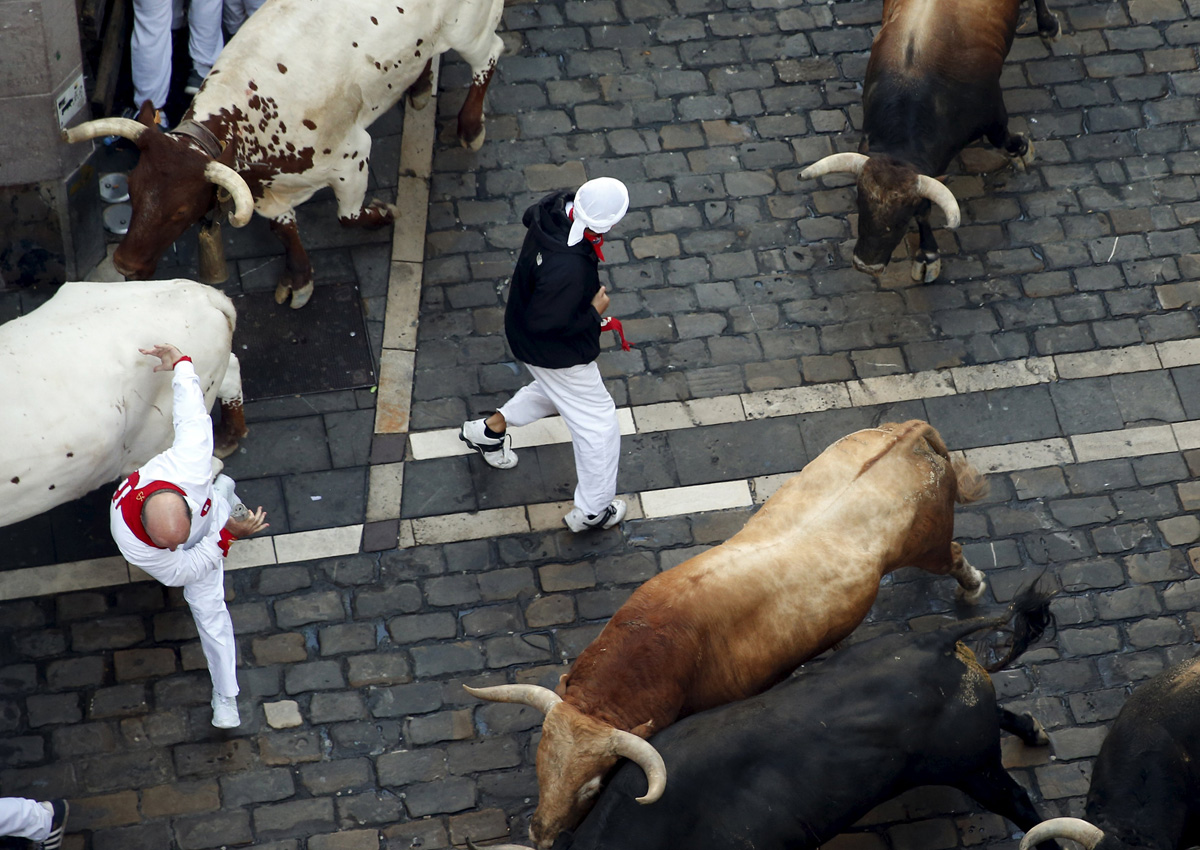 PAMPLONA, Spain - Two people were gored Monday while running through the streets alongside half-tonne fighting bulls at Spain's famed Pamplona festival, organisers said.
Runners in white clothes and red neckerchiefs fell under the beasts' hooves as they sprinted over the cobblestones on the seventh bull run of the festival.
They completed the winding 850-metre (925-yard) course to the city's bull ring in two minutes and 12 seconds.
One bull gored a man of 22 in his left leg and another man of 32 was gored in the abdomen, regional authorities said in a statement. It did not identify the men but said both were from Spain.
That brought to 10 the number of gorings recorded in this year's festival, with numerous other runners including various foreigners treated for bumps and cuts.
Two other people were injured on Monday, one to the knee and one to the head. Fewer runners joined in Monday's run than on previous days and there no foreigners reported to be among the injured this time.
In the first run of this year's festival on July 7, two Americans and a British man were gored and eight others hurt.
The festival was immortalised by US author Ernest Hemingway in his 1926 novel "The Sun Also Rises".
Hundreds of thousands of people come from all over the world to Pamplona to enjoy the non-stop street parties which last until July 14.
Of those, last year just over 17,000 joined in the eight daily bull runs, 56 percent of them coming from abroad, according to Pamplona city hall.
Fifteen people have been recorded killed in the Pamplona bull runs since 1911. The last was a Spaniard who died after being gored in 2009.