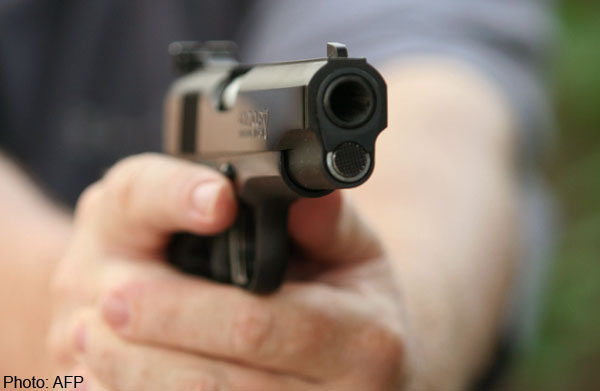 RIYADH - Two Saudi police officers were wounded in a drive-by shooting in Riyadh Sunday, a spokesman said, days after the Kingdom strengthened security measures as it leads air strikes on Yemen.
"A security patrol was carrying out its duties in Riyadh when it came under fire from an unknown vehicle" in an attack that "left two policemen wounded," the spokesman said in a statement published on the official SPA news agency.
The two were admitted to hospital and "their health situation is stable," the statement said. Authorities are investigating the incident, it added.
The attack comes just days after Saudi Arabia's Interior Minister Prince Mohammed bin Nayef ordered that security measures be strengthened along borders and across the kingdom, as Riyadh leads air strikes against Iran-backed Shiite rebels in neighbouring Yemen.
Nayef on Thursday ordered the "strengthening of all security measures along the kingdom's borders and at all public, oil and industrial facilities," only hours after the world's top oil exporter launched the offensive in Yemen.
On March 22 the United States resumed consular services in the kingdom following a week-long closure over unspecified "heightened security concerns".
The Sunni-dominated kingdom is also part of a US-led coalition against the Islamic State jihadist group, which has seized swathes of territory in Syria and Iraq.
In January, three border guards, including a commander, were killed in a desert area north of Arar, during a battle with Saudis who infiltrated from the Iraqi side. No group has claimed responsibility for the attack.
Saudi security forces also occasionally come under attack from opponents in the country's Shiite-populated Eastern Province. But attacks on police are rare in the capital.
Westerners have been attacked in Saudi Arabia four times since October, including drive-by shooting similar to Sunday's that wounded a Danish national in Riyadh on November 22. Authorities later arrested three suspected IS supporters.