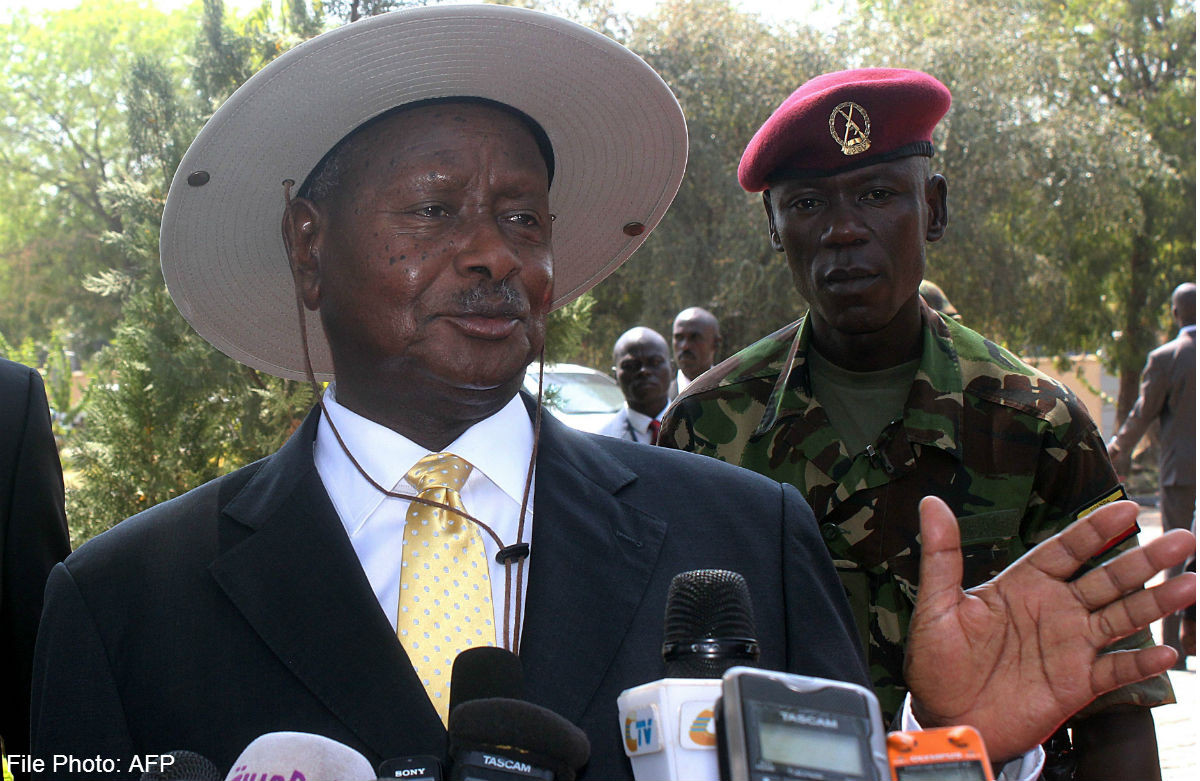 KAMPALA, Uganda - Ugandan President Yoweri Museveni has thanked North Korea for providing military training, reports said Thursday, dismissing those who criticise a security deal which included training police and special forces.
"There are people who are not happy with them, but I have not seen any problem with them," Museveni said Wednesday, according to the Daily Monitor newspaper, speaking at the passing out parade of almost 700 police officers trained by the North Koreans.
Museveni - veteran head of the east African nation since 1986 - also extended his "warm greetings" to North Korean leader Kim Jong-Un, who succeeded his father to run the Stalinist state in 2011.
Uganda's police chief Kale Kayihura last week told AFP that reported United Nations investigations into the security deal would be "welcome", adding that the two nations "deal in a transparent way." North Korean officers also trained Ugandan tank crews and special forces, Museveni said.
"I thank the government of the Democratic People's Republic of Korea," Museveni added, according to the report. "They always give us technical support."
Opposition parties criticise the police for blocking demonstrations and breaking up rallies with force when they defy orders not to march on the streets.
Earlier this month Uganda's police dropped the word "force" from their name in a bid to shed an image of brutality and corruption, although a spokesman said they stopped short of calling themselves a "service", for fear of being seen as going soft.
For the third year running, the Ugandan police this month topped the list of state agencies singled out for torture in the 2013 annual human rights report released by the state-funded Uganda Human Rights Commission.
Ugandan troops are fighting in Somalia against Al-Qaeda linked Shebab insurgents, as part of a UN-backed African Union force.
They are also fighting in neighbouring South Sudan, backing government forces against rebel troops.