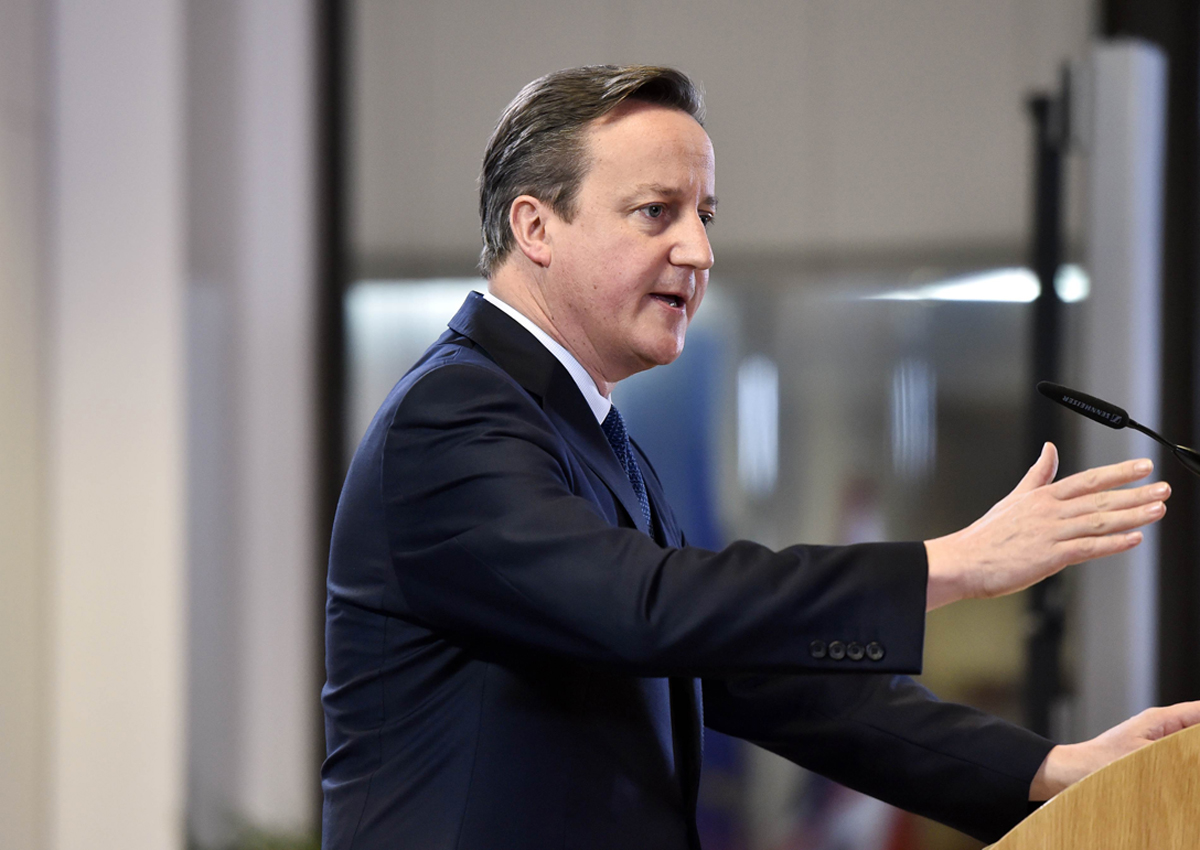 LONDON - If Britons vote to leave the European Union at a membership referendum due by the end of 2017, the government will have to make it work, Prime Minister David Cameron said on Sunday.
An opinion poll published on Thursday showed that a majority of Britons who have made up their mind would vote to leave the EU.
Cameron said he did not think that leaving the EU would be the right decision if he achieves his planned reforms to Britain's relationship with the bloc. "The British public will make their decision. We must obey that decision whatever it is," the Conservative party leader told the BBC's Andrew Marr show.
"I don't think that (exit) is the right answer ... Were that to be the answer, we would have to do everything necessary to make that work."
Asked whether the government was making contingency plans for a possible exit, Cameron said it had plans for the renegotiation and referendum.
"The civil service is working to help me deliver those things. Now, if we fail to deliver them and we have to take a different stance, then that is a new situation," he said.
Cameron, who travelled to Germany and Hungary last week to hold talks on his proposed reforms, said he was confident a deal could be reached on what has proved the biggest sticking point - his plans to curb welfare payments to EU migrants.
He said he believed the "prize" of successfully renegotiating Britain's relationship with the 28-nation bloc was closer than it had been and he was hopeful of striking a deal at a meeting of EU leaders next month.
A referendum could follow about four months after a deal. Cameron said that if an agreement were not reached in February, the vote could be held in September "or later". "The substance matters much more than the timing, so if I can't get the right deal in February, I will wait and I will keep going and keep plugging away," he said.