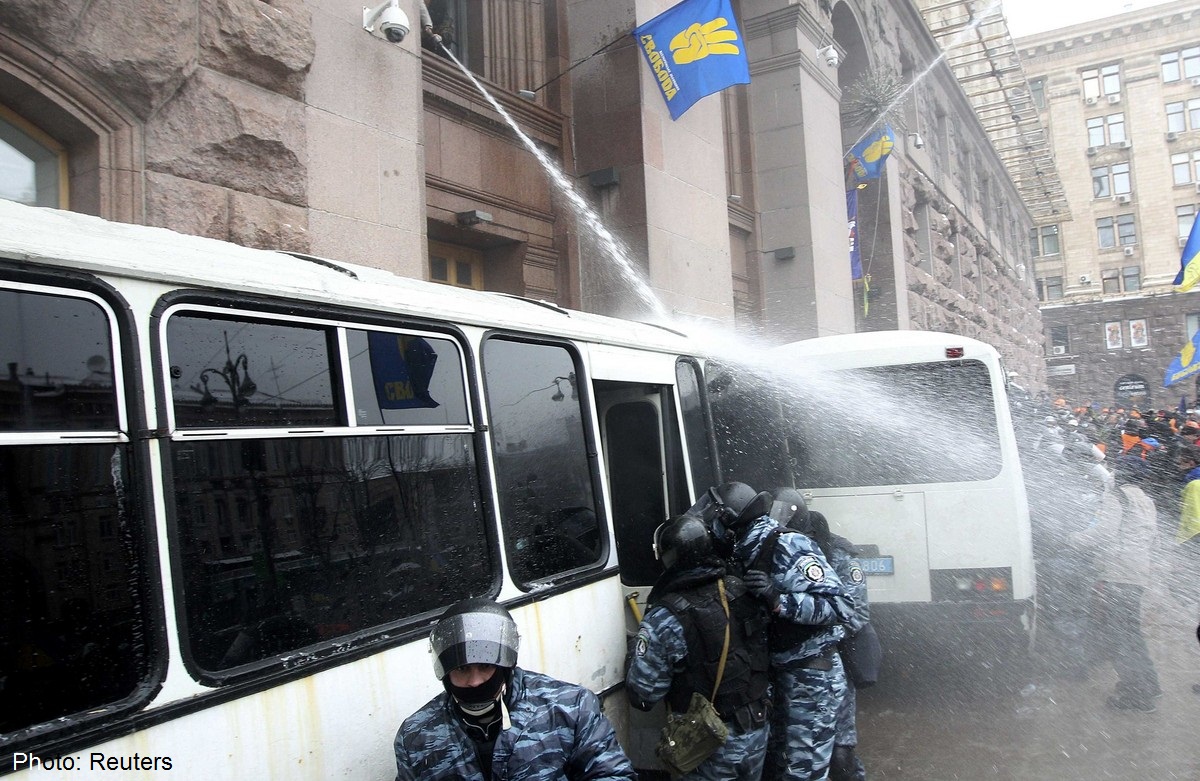 KIEV - Ukraine's prime minister said Wednesday that Kiev would like to secure a 20-billion-euro (S$34.39 billion) loan from the European Union before it signs a landmark association pact with the bloc.
"We propose to resolve this issue through the offering to Ukraine of financial assistance," Prime Minister Mykola Azarov told a government meeting in televised remarks.
"We have determined its approximate size - 20 billion euros."
Ukraine last month rejected a broad trade and political association agreement with the European Union after citing the economic damage the ex-Soviet nation would suffer from a loss in trade with its giant neighbour Russia.
The abrupt decision sparked Ukraine's biggest wave of protests since the 2004 pro-democracy Orange Revolution and drew calls for Azarov's resignation.
The embattled prime minister told his cabinet in a meeting held only hours after scuffles broke out when police tried to move demonstrators off Kiev's main square that Ukraine was still interested in signing an EU deal that would break its historic dependence on Russia.
"The government is in favour of the quickest-possible signature of the agreement," said Azarov. "But we want to create conditions that minimise the losses for our economy."
Azarov said a part of the loan could be used by the European Union to invest in Ukrainian infrastructure projects.
And he firmly denied speculation that President Viktor Yanukovych intended to agree Ukraine's membership in a Russian-led Customs Union during his scheduled December 17 meeting in Moscow with President Vladimir Putin.
"I would like to forestall any speculation right away - there will be no talk about a Customs Union (in Moscow)," Azarov said.
He further assured Ukrainians that police never intended to harm demonstrators in their early-hours attempt to clear the central Independence Square that had remained under protesters' control for more than a week.
"As prime minister, I affirm with full authority - there will be no use of force against peaceful demonstrators," he said.
"Calm down. We are only talking about clearing the streets so that normal life can return to the city. It is winter. We have to clear the roads."