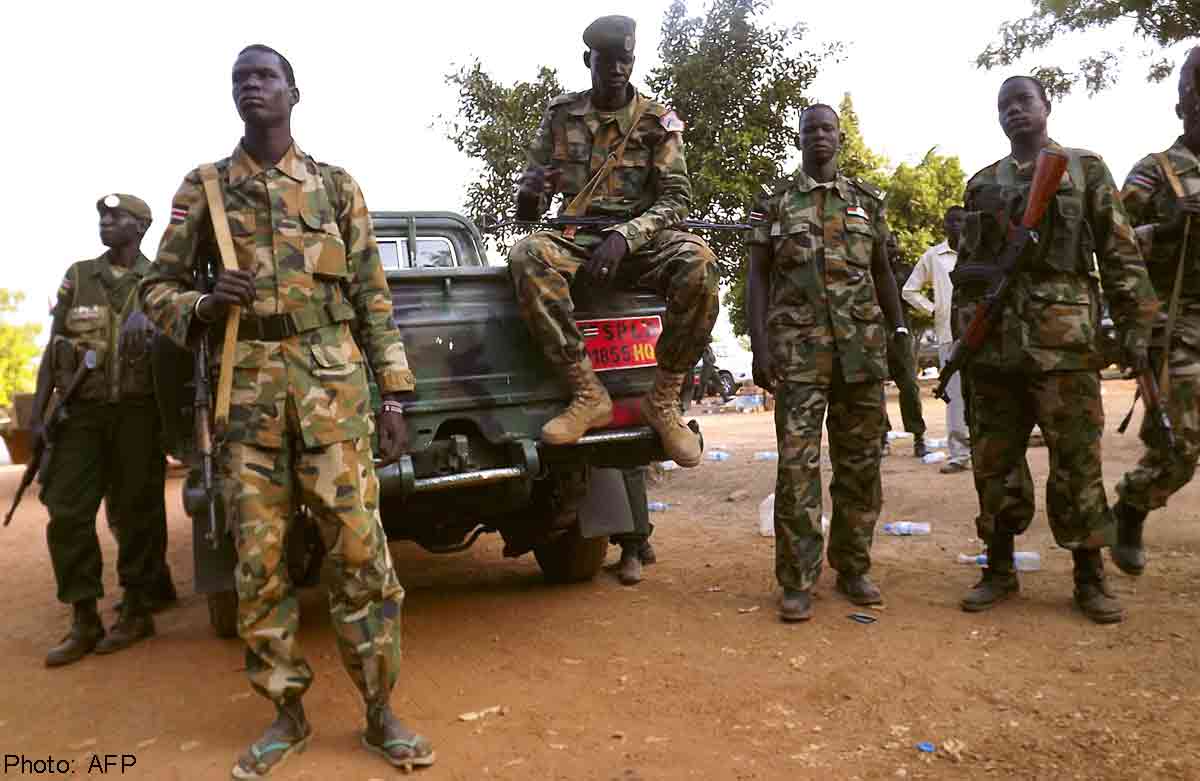 JUBA - The top UN aid official in South Sudan warned Friday that soldiers and rebels must protect civilians and aid workers, or risk worsening a conflict feared to have already left thousands of people dead.
"All parties to the conflict have a responsibility to make sure that civilians are spared from the fighting, do everything possible to restore calm, and ensure that law and order prevails," said Toby Lanzer, the United Nations humanitarian coordinator.
"We call on all parties to facilitate aid agencies' access to civilians, and to protect and respect humanitarian activities, workers and property at all times."
Almost three weeks of violence has forced around 200,000 people to flee their homes and "affected many hundreds of thousands of people indirectly", Lanzer said in a statement.
Some 57,000 are seeking refuge with badly overstretched UN peacekeepers.
The UN peacekeeping force said this week "atrocities are continuing to occur" across the country, which won independence from Sudan in 2011 after decades of civil war.
It reported "extra-judicial killings of civilians and captured soldiers" and the "discovery of large numbers of bodies" in the capital Juba as well as in the towns of Bor and Malakal.
The largest single site of civilians in need is in Awerial in Lakes state, where some 76,000 people have gathered, many fleeing the heavy fighting in neighbouring Jonglei state.
Oxfam, which like other aid agencies is deploying special teams to cope with the huge demand of people fleeing the fighting, said it "strongly condemns the use of violent force against civilians".
European Union foreign policy chief Catherine Ashton also demanded "the protection of all civilians must be respected," in a statement released Friday.
"I have noted disturbing reports of human rights abuse... any perpetrators of systematic or targeted abuses of human rights will be held accountable for their actions."