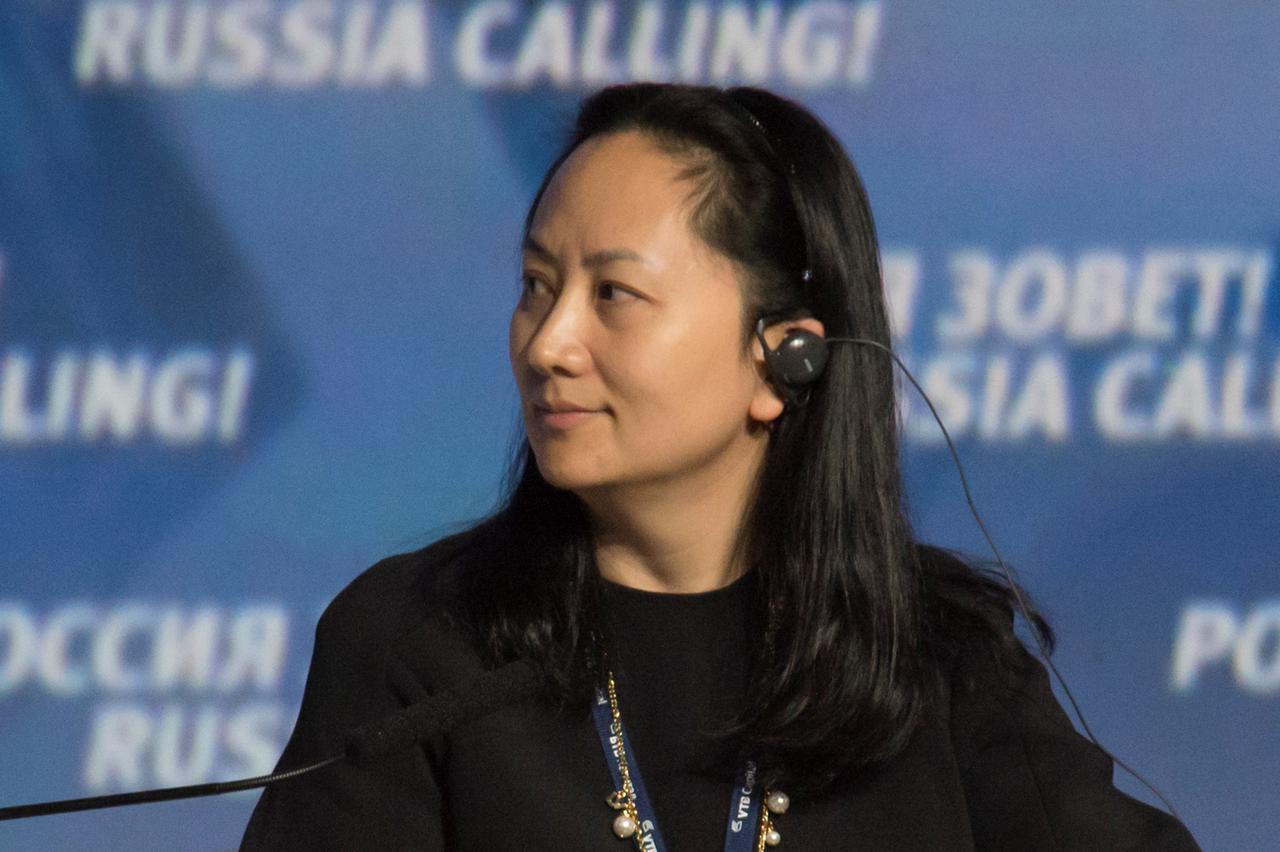 The extradition case of Huawei executive Meng Wanzhou took a surreal turn on Monday amid Covid-19 precautions in Vancouver, with a judge presiding over a hearing in which Meng, her counsel and the Canadian government's lawyers all attended by telephone.
Among the key parties, only Associate Chief Justice Heather Holmes was in the courtroom for the hearing.
It was, said government lawyer John Gibb-Carsley, "a unique case occurring in unique times, but it's important … to keep this litigation moving forward as best as possible despite the difficult circumstances".
All four government lawyers phoned in from different locations, a transcript of the hearing suggested. It was not clear from the transcript whether Meng's four lawyers were all in different places.
The US is seeking Meng's extradition on bank fraud charges relating to Huawei's business dealings in Iran in alleged breach of US sanctions. She was arrested at Vancouver's international airport on Dec 1, 2018.
Holmes said on Monday that there would be no decision "in the near future" on the issue of "double criminality" - a requirement that extraditable suspects must be accused of something that would constitute a crime in Canada.
Meng's lawyers have argued that her extradition case should be thrown out because the charges against her fail the test of double criminality, since breaching US sanctions against Iran is not a crime in Canada. They have made this argument without admitting that such breaches occurred.
Lawyers for Canada's attorney general, representing US interests in the case, have countered that Meng is accused of fraud for allegedly lying to HSBC bank about Huawei's conduct in Iran.
There were also discussions on Monday about further scheduling of Meng's case in light of the coronavirus pandemic.
Regular operations of the British Columbia Supreme Court were suspended on March 18 until further notice, although hearings on urgent matters continue in various forms.
Meng's next scheduled appearances, from April 27 to 30, have been reduced to case management conferences that are similarly expected to be conducted by telephone. Further appearances from June 15 to 30 are being retained in the court schedule for now.
Meng's extradition case upended US-China ties and sent Canada's relationship with Beijing plummeting to new depths. It is expected to continue until October or November, but appeals could last years.
Meng, Huawei's chief financial officer and the daughter of company founder Ren Zhengfei, is living in a C$13.6 million (S$13.7 million) mansion, one of two homes she owns in Vancouver.
She is free on C$10 million bail and is allowed to travel around most of Vancouver, but she must abide by a curfew, wear a GPS monitor on her ankle and not go near the city's airport.
The case was adjourned until the April 27 hearing.
For the latest updates on the coronavirus, visit here.
This article was first published in South China Morning Post.