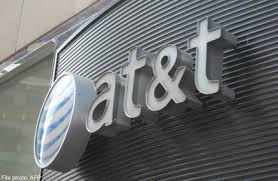 USA - US law enforcement officials investigating drug crimes have had access, using subpoenas, to a large AT&T Inc database that contains the records of phone calls dating back to 1987, according to a New York Times report.
The report, published on Sunday, said under the 6-year-old programme, the government pays telecommunications giant AT&T to place employees in drug-fighting units around the country. The employees sit with Drug Enforcement Administration agents and local detectives and supply them with the phone data, it said.
The "Hemisphere Project" covers call data for any carrier that uses an AT&T switch, the newspaper reported, citing training slides with the logo of the White House Office of National Drug Control Policy.
Federal authorities told the newspaper that the project, which has been useful in finding criminals who frequently discard cellphones to avoid detection, used investigative techniques that have been employed in criminal cases for decades and created no new privacy issues.
A representative for the US Justice Department was not immediately available for comment.
Mark Siegel, a spokesman for AT&T, said on Monday that while the company cannot comment on any particular matter, "we, like all other companies, must respond to valid subpoenas issued by law enforcement."
American Civil Liberties Union attorney Alex Abdo said on Monday the programme is "very troubling from a privacy perspective."
"The government has easy access to decades' worth of information on millions of Americans," said Abdo, who is with the ACLU's national security project.
Reuters reported last month that the National Security Agency supplies the DEA with intelligence information used to make non-terrorism cases against American citizens.
Reuters cited internal documents that show how DEA's Special Operations Division funnels information from overseas NSA intercepts, domestic wiretaps, informants and a large DEA database of telephone records to authorities nationwide to help them launch criminal investigations of Americans.