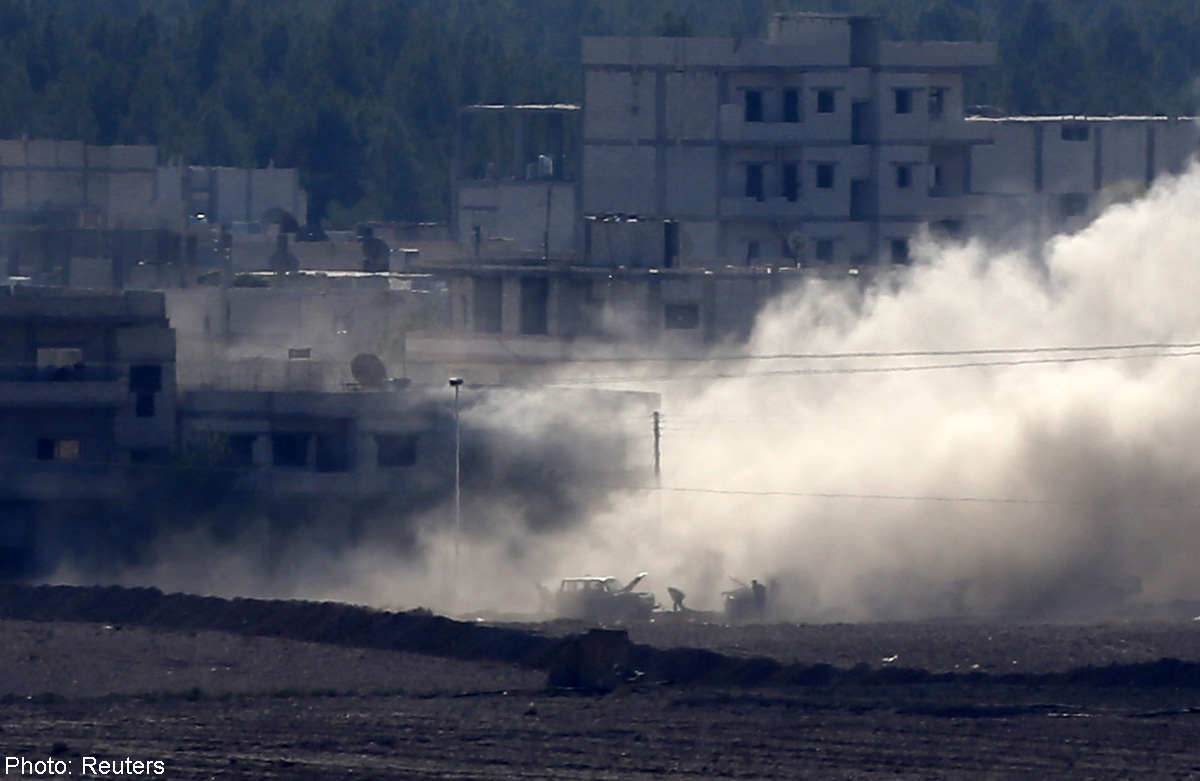 WASHINGTON - US forces have carried out the overwhelming majority of air strikes against Islamic State jihadists since August, with American warplanes conducting about 85 per cent of the raids, the Pentagon said Wednesday.
Arab coalition partners have carried out 56 out of 393 air strikes over Syria, and Western allies have conducted about 70 out of more than 470 bombing raids in Iraq, Colonel Patrick Ryder, spokesman for US Central Command, told AFP.
President Barack Obama's administration frequently touts the vital role of coalition partners in the air war, particularly four Arab states, but the numbers convey how the Americans are bearing most of the burden of the campaign.
Since launching air strikes on August 8 on IS jihadists in Iraq, and later extending it to Syria on September 23, US forces and allied aircraft have carried out roughly 9,020 flights, including thousands of surveillance and refueling runs, according to the military's latest tally.
The overwhelming majority of the intelligence and refueling flights also have been conducted by US aircraft, defence officials said.
After more than 800 air strikes over about three months, US and coalition aircraft have unloaded about 2,400 bombs and missiles, defence officials said.
The air campaign has been designed to halt the advance of IS forces while the United States and other countries arm and train Iraqi and Kurdish troops to eventually retake lost territory.
Independent monitoring groups say the strikes have killed an unknown number of civilians. US Central Command said it has yet to confirm any civilian casualties from the bombing raids.
Saudi Arabia, the United Arab Emirates, Jordan and Bahrain are taking part in the air strikes in Syria and Australia, Belgium, Britain, Canada, Denmark, France and the Netherlands are participating in Iraq.