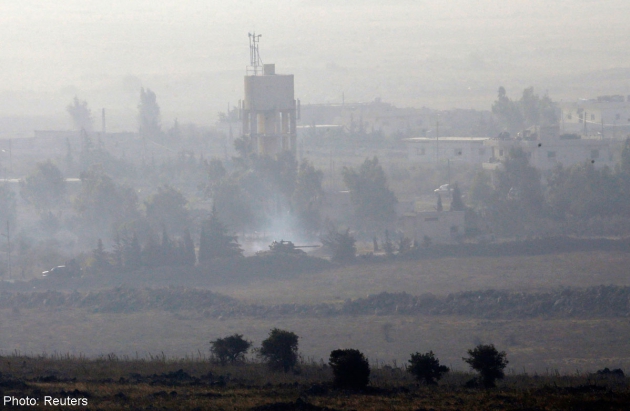 ISTANBUL - The United States pledged an additional $135 million in aid for the victims of the Syrian war on Saturday, much of it to help the United Nations with a funding shortfall it had warned could force it to scale back food distribution.
Neighbouring nations have borne the brunt of the humanitarian crisis sparked by the civil war, which has killed nearly 200,000 people and forced more than 3 million to flee.
The money, which brings the total aid given by Washington since the start of the war in 2011 to more than $3 billion, will mainly go to the UN World Food Programme (WFP), a statement from US Vice President Joe Biden's office said.
The Turkish Red Crescent will also benefit.
"The new funding will help feed vulnerable people inside Syria; Syrian refugees in Turkey; and Syrian refugees in other countries," the statement, released during Biden's visit to Turkey, said.
The US also planned to admit close to 7,000 refugees from Turkey in the coming year, including Iraqis, Iranians, and a growing number of Syrians, the statement said, part of a wider programme to resettle thousands of the most vulnerable refugees in the United States.
Aid workers have warned that funding for the refugee crisis has been falling far short of requirements, with the UN saying it may have to slash food rations as a result.
In September, WFP said it would require an additional US$352 million to continue its work until the end of the year. The US pledge will provide US$132.8 million to WFP, the statement said.
Turkey, which has taken in around half of all Syrian refugees, says it has spent more than US$4 billion on its aid effort. Officials have frequently voiced frustration with what they see as insufficient help from Western donors.