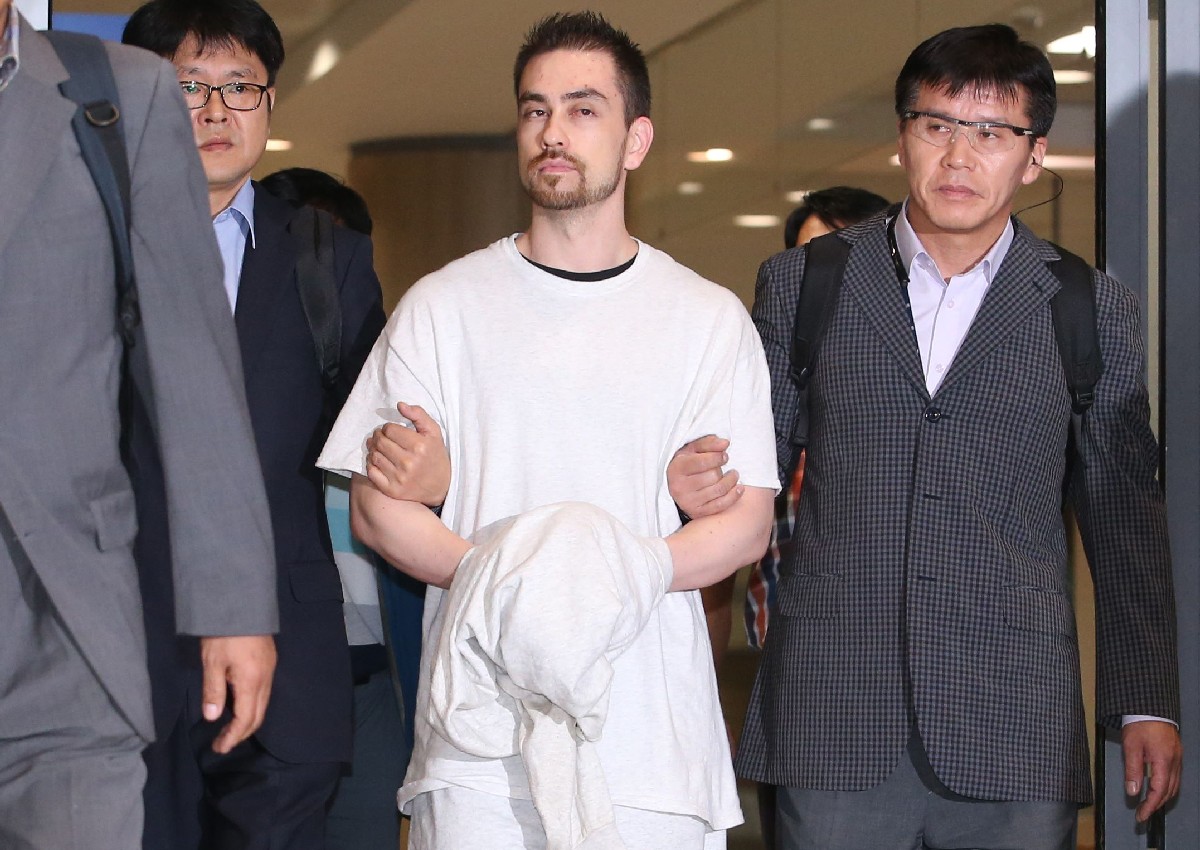 SEOUL - An American man suspected of killing a South Korean college student in 1997 protested his innocence as he arrived in Seoul under guard on Wednesday after being extradited from the United States.
Arthur Patterson, 35, is expected to face trial on charges that he killed Jo Jung-Pil, who was stabbed multiple times with a knife in a fast-food restaurant toilet in the nightlife district of Itaewon, close to the US military base in Seoul.
TV footage showed a stony-faced Patterson walking through the arrival gate in Incheon airport, handcuffed and escorted by South Korean officials.
"I'm still shocked that I'm here," Patterson told reporters, denying his involvement in the killing.
The son of an US military contractor, he was only 17 at the time of Jo's killing.
He was initially tried as an accomplice, while a Korean-American man who was at the scene was charged with a murder.
Both accused the other of killing Jo.
Patterson served 18 months in prison for lesser charges including destruction of justice, while the main suspect - Edward Lee - was sentenced to 20 years in jail for murder.
In 1998, Patterson was released as part of an amnesty programme, only to find himself a murder suspect again after Lee was acquitted on appeal for lack of evidence.
Patterson fled to the United States a year later after Seoul investigators failed to renew his travel ban - a mistake that sparked a storm of criticism.
More than 28,000 US troops are permanently stationed in South Korea and crimes connected with the US military are considered a sensitive issue.
The murder was made into a hit movie in 2009, which refuelled public anger over the crime and forced South Korean prosecutors to reopen the case.
Patterson was formally charged in absentia with Jo's murder in 2011, and extradition proceedings began.