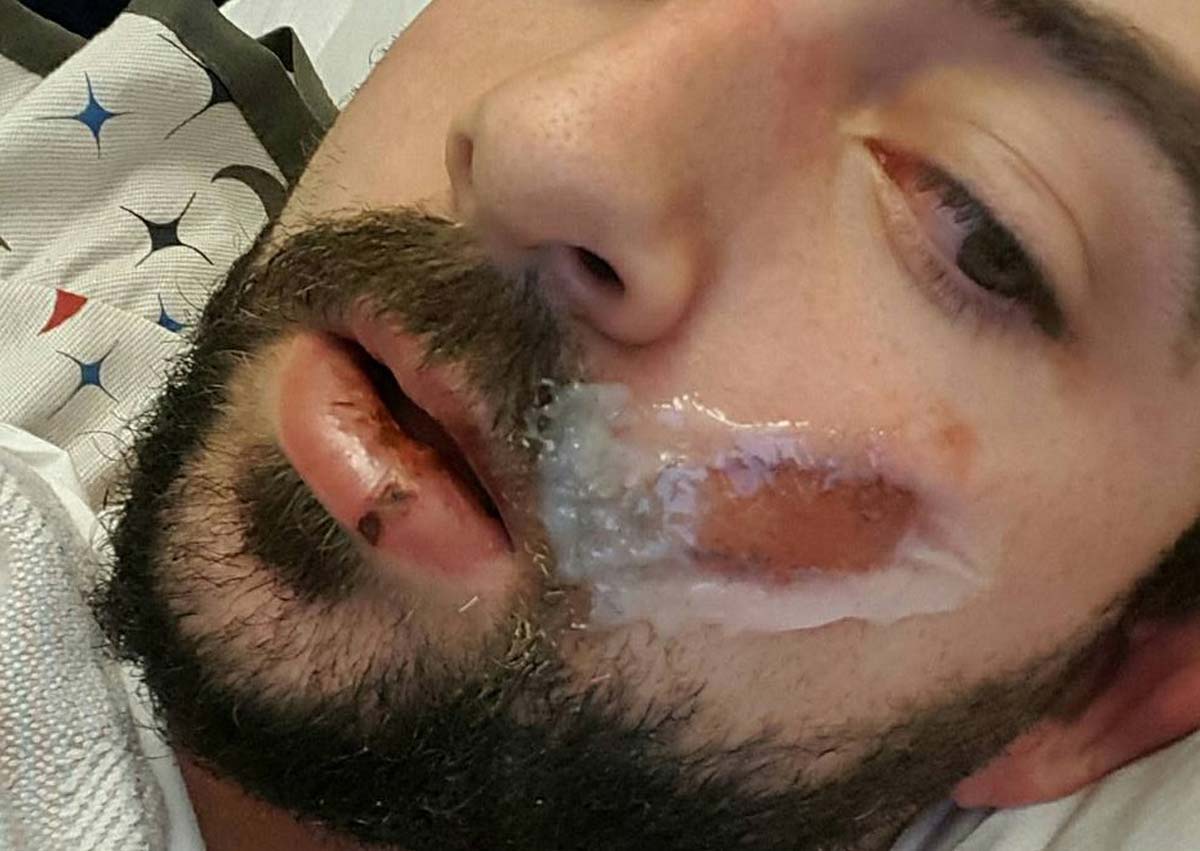 The surgeon general probably never saw this coming when the word was put out that smoking can kill you.
A man in the United States has unfortunately learned it the hard way that smoking can also cause you to lose your teeth and suffer burns.
In an incident last Saturday (Jan 14),  the Idaho man was puffing away on his e-cigarette at home while getting ready for work when smoking device suddenly exploded.
Andrew Hall, said in a Facebook post which included graphic photos of his face after his e-cigarette exploded that he "had something happen to me that I didn't expect possible".  Hall suffered second degree burns and lost seven teeth in the explosion and landed himself in hospital.
In the post which was shared over 426,000 times, he said: "I've been doing this for about a year now and assure you I did not do anything I wasn't supposed to (battery was in right, always had the shop put it together when I first bought it and add things and maintenance it the right way while taking their advice).
"But it exploded in my face. I've lost at least 7 teeth, 2nd degree burns to face and neck and have been pulling chunks of plastic, teeth and foreign objects from mouth, throat, and lips."
US man loses 7 teeth and suffers burns after e-cigarette explodes
He went on to document his ordeal over the next four days with netizens sharing similar incidents which happened to them.
He posted tongue-in-cheek: "Hopefully today I get to find out how soon I can get back to work and get some teeth back in my mouth as well."
In a similar incident in the UK in 2015, an e-cigarette a man had been smoking also exploded in his face. The 21-year-old was taken to hospital and had to be placed in a medically-induced coma and was said to have been in a critical condition.
More recently, CCTV camera captured the moment when a man's e-cigarette exploded in his pocket which he walked around in a shopping mall in the UK. The man was lucky to escape with minor injuries
Singapore's Health Ministry has stated its view that e-cigarettes are dangerous and will remain illegal in the country.
sujint@sph.com.sg