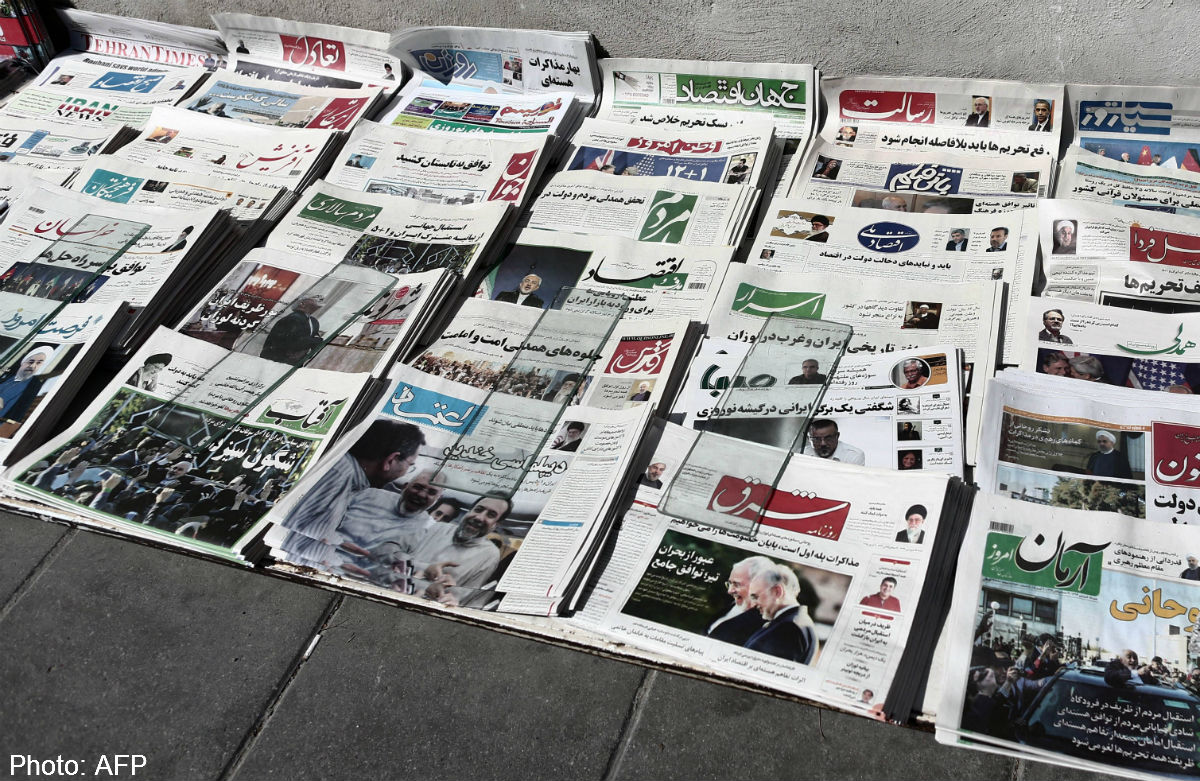 TEHERAN - Iran's foreign minister dismissed on Saturday the threat of a US military strike against Teheran's nuclear sites, describing such warnings as an "old habit that dies hard" given ongoing diplomacy.
Mohammad Javad Zarif, who leads the Iranian side in talks with six world powers that aim to end the dispute over the Islamic republic's nuclear programme, said threats of conflict should be off the table.
He was responding to General Martin Dempsey, chairman of the US Joint Chiefs of Staff, who Thursday said "the military option... to ensure that Iran does not achieve a nuclear weapon is intact".
The United States has long said targeted bombing of Iran's nuclear sites and other key facilities may be needed if Teheran - which denies seeking the bomb - does not rein in its atomic activities.