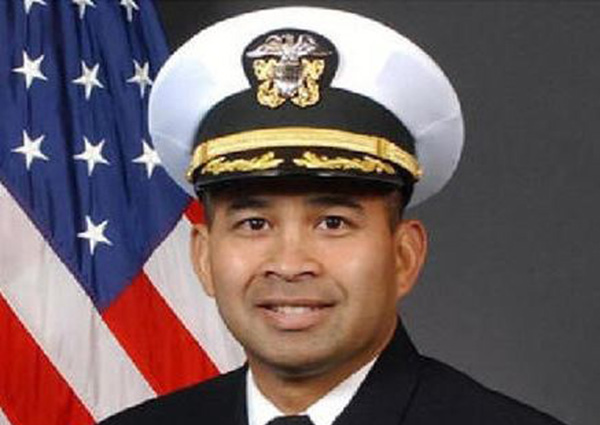 PETALING JAYA, Malaysia - US navy commander Michael Misiewicz, one of the accused in the infamous "Fat Leonard" scandal involving a Malaysian, pleaded guilty to bribery charges at a San Diego court on Thursday.
The Cambodia-born Misiewicz was charged with diverting ships to Asian ports for Malaysian defence contractor Leonard Francis, nicknamed "Fat Leonard", in exchange for prostitutes, cash, and other non-monetary gifts.
The Associated Press reported that Misiewicz pleaded guilty to one count each of conspiracy to commit bribery and bribery of a public official during a hearing at the San Diego Federal Court.
He faces up to 20 years in prison if sentenced to the maximum amount for both charges, said the report.
Misiewicz's conviction is the eighth one in the massive corruption scandal involving Francis and high-ranking officials in the United States Navy.
Francis, the owner of Glenn Defence Marine Asia Ltd (GDMA), which provides ship-husbanding services at South-East Asian ports, admitted early last year to giving a wide range of "gifts" to officials.
This was in exchange for classified information which helped him bilk the US navy of millions of dollars. He is awaiting sentencing.
Between 2011 and 2012, Misiewicz is believed to have accepted theatre tickets, prostitution services and other items, including tickets to a Lady Gaga concert.
Prosecutors found that he provided ship routes to Francis, and they later worked together to divert ships to Pacific ports where GDMA imposed fake tariffs and other fees.
Misiewicz made headlines in 2010 when he returned to his home country, Cambodia, where he had been rescued as a child from the violence of the Khmer Rouge regime.
He was adopted by a US embassy worker at six years of age and moved to Illinois in 1973.
Misiewicz enrolled in the Naval Academy and advanced in rank before becoming the commander of the destroyer, USS Mustin.
"His defence lawyers said in a statement that Misiewicz regrets his actions from 2011 to 2012. They went on to say that they plan to show at his sentencing hearing this was an 'extreme departure from his otherwise distinguished and honourable 30 plus year career'," the AP report said.