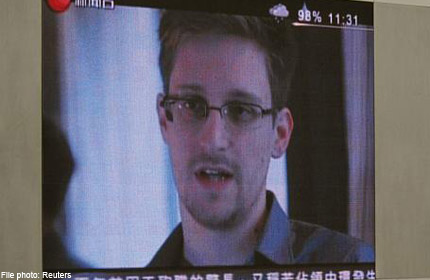 INDEPENDENT advisers tasked with reviewing US spying practices are calling for more oversight from senior policymakers when it comes to whether to eavesdrop on foreign leaders.
The Review Group on Intelligence and Communications Technologies released a report on Wednesday recommending 46 changes that seek to rein in the powers of US intelligence agencies.
Of particular interest to those outside the US - where leaked information on US spying has caused a furore as far away as Europe and South-east Asia - will be the handful of suggestions about what the group calls "sensitive intelligence requirements".
On this front, the panel wants a new process that would require "highest-level approval" for any surveillance of foreign leaders, without specifying who the approval should come from. It also calls for the setting up of a small office to red-flag sensitive spying activities for review by senior officials, and to extend privacy protections for Americans to foreigners.
"Any decision to engage in surveillance of the leaders of a foreign nation must be taken with great care. For a variety of reasons, the stakes in such decisions can be quite high," said the report.
It noted that, thus far, intelligence officers had been given too much leeway in the conduct of surveillance: "Intelligence collection managers may not always be aware that what they are doing or planning might fall into a category that makes it sensitive in the eyes of policymakers."
The panel thus suggests that the small office be staffed not just by intelligence officers but also by policymakers and representatives involved in the Treasury, trade and commerce.
It also sought to make clear on what grounds decisions to eavesdrop on foreign leaders should be endorsed. These include deliberations over whether the surveillance is necessary for national security, the relationship the US has with the country and what the fallout would be should the foreign country discover the spying.
The overarching idea, it said, is the informal "Front-Page Rule": Don't do anything in secret that cannot be explained in public.
"The corollary of that rule is that if a foreign government's likely negative reaction to a revealed collection effort would outweigh the value of the information likely to be obtained, then do not do it," the panel said.
The panel's proposals serve as guidelines and it did not call for any new legislation.
US diplomats had an uncomfortable few months earlier this year when it emerged that the US National Security Agency had been listening in on the leaders of numerous countries - including allies like Germany and Brazil.
The spied-on countries did not immediately react to the proposals. In the US, public attention has focused on the recommendation that phone records of Americans be kept with private companies and only be accessible to the government via a court process.
President Barack Obama now needs to go through the 300-page report over his Christmas break and issue his comments in the new year.
Even then, much will require legislation to be passed by Congress.
Senior administration officials say it is unlikely that all 46 recommendations will make it past Mr Obama.
White House press secretary Jay Carney said on Wednesday: "The President has been clear that even as we review our efforts and make some changes in how we do things, we will not harm our ability to face... threats."
jeremyau@sph.com.sg

Get a copy of The Straits Times or go to straitstimes.com for more stories.