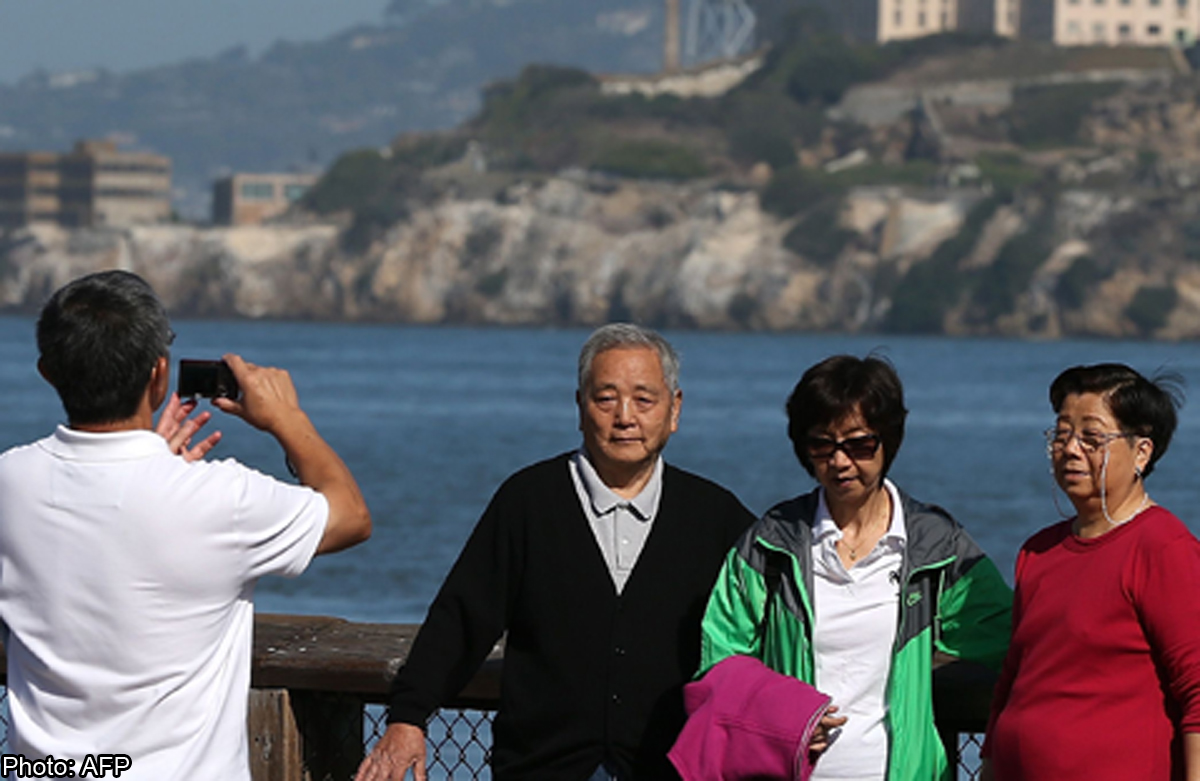 UNITED STATES - The United States will soon try to attract more Singaporean tourists, but campaigns featuring some of its attractions will not include pictures of the Statue of Liberty or the Grand Canyon. Instead, there will be tantalising images of unique American cuisine found in the 50 different states.
Similarly, buses and trams in Hong Kong will be plastered with dreamy images of musicians in New Orleans or a cowboy in Oklahoma, in the hopes of wooing more tourists from there.
Meanwhile, channel-surfing Chinese and Taiwanese will come across commercials of American musicians singing Land Of Dreams, a new song written to inspire international travellers to make the US their next port of call.
These are all part of a nationwide plan, which will hit new international markets next year, not just to grab a larger chunk of the international travel market, but also to attract visitors to more parts of the country.
"We want to promote not just the big iconic destinations, but also things which are off the beaten path... for example, if people are interested in music, we want them to go out to Nashville or Texas," said Mr Jay Gray, vice-president of global partnership development of Brand USA, a non-profit organisation funded jointly by the public and private sectors which promotes international visits to the US.
The organisation receives annual federal funding of US$100 million (S$127 million), which has to be matched by private-sector funds for it to be unlocked.
"The overall growth of Asian travellers is large, and we want to make sure the US is top of their minds in terms of where they want to go," he said.
Hong Kong tourist V. Wong, 43, an accountant who was visiting Washington when she spoke to The Straits Times, said: "We see only the promotion of states like California or the city of Las Vegas and don't know much about other places. So it is good to know more."
Not surprisingly, China is a major target of the US. Just five years ago, only 397,000 Chinese travellers visited the US. Last year, the number nearly quadrupled to 1.47 million, and experts expect this to hit two million this year.
Besides immediate US neighbours Canada and Mexico, Chinese arrivals will make up the largest international market in 2021, followed by Japan, then Brazil, according to the US Department of Commerce, Office of Travel and Tourism Industries, Tourism Economics and Brand USA.
Last year, 22.7 million Canadians and 14.51 million Mexicans visited the US.
And Chinese tourists undoubtedly have some of the deepest wallets. "The Chinese spend US$6,000 per person per trip. That is two times what the UK visitor might spend," said Mr Gray.
Other large growth markets include South Korea, which grew 55 per cent over five years and hit 1.25 million visitors last year, and India, which grew 28 per cent in five years to reach 724,000 visitors last year.
Ms Makiko Matsuda Healy, vice-president of tourism development at NYC & Company which promotes the City of New York, noted that much of the growth in the Chinese market started after December 2007, when China granted the US Approved Destination Status. This allowed group leisure travel from China to the US, and permitted US destinations to market themselves in China.
There has also been a push on the US side to ease the visa application process for the Chinese.
President Barack Obama signed an executive order early last year which aimed to increase visa-processing capacity in China.
Vice-President Joe Biden, during his recent trip to China, dropped in at the US Embassy's consular section to promote the embassy's efforts to streamline the visa application process.
Mr Huan Liang, 24, a Chinese student travelling to Washington with his parents, said his parents had little trouble getting visas.
"They just went online and chose a day to go to the embassy, and got the visa that same day."
simlinoi@sph.com.sg

Get a copy of The Straits Times or go to straitstimes.com for more stories.