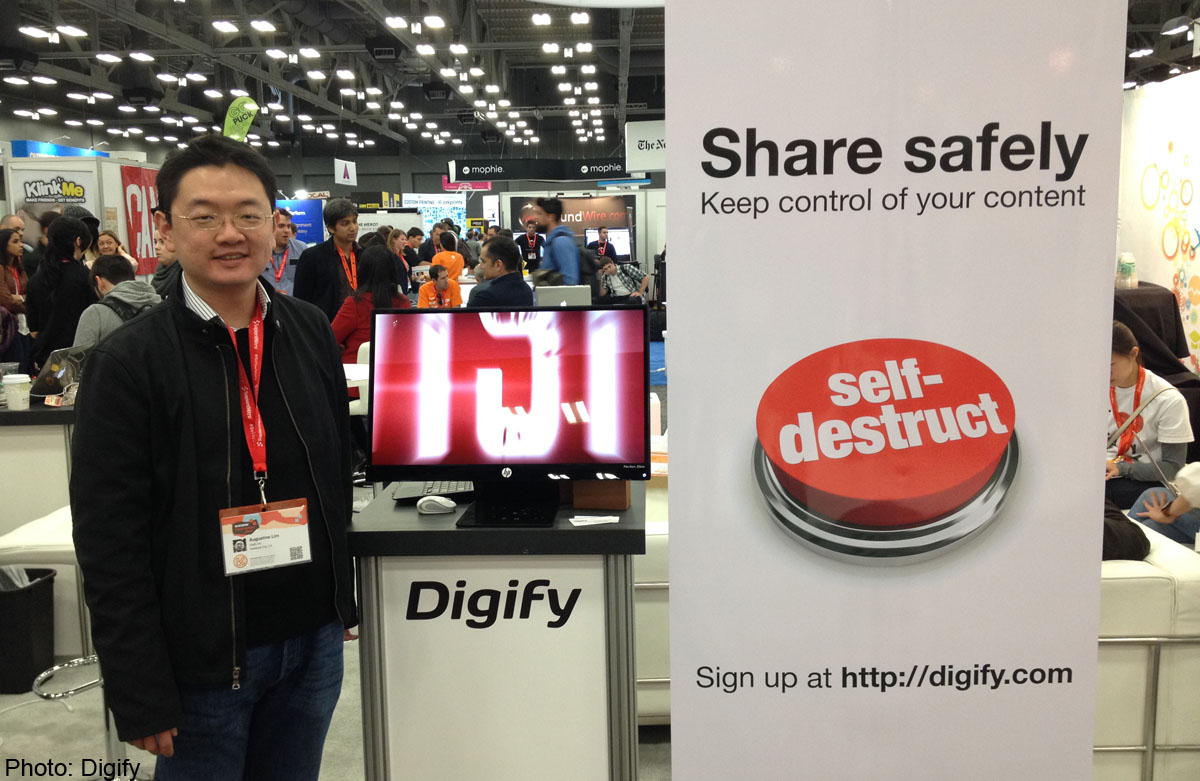 About three times a year, Mr Augustine Lim, 38, must apply for a visa waiver to travel to the United States for business; the tech entrepreneur stays here for up to 90 days each time, networking and marketing his software platform.
But the hassle of applying to enter the country each time he travels here might become a thing of the past once US President Barack Obama's immigration reforms kick in for entrepreneurs.
Mr Obama said last month that he would make it easier and faster for foreign entrepreneurs to stay and work here, through executive action.
Even though some foreign entrepreneurs have welcomed the reforms, others feel the measures are just a band-aid, and they hope more can be done to address the shortage of highly skilled tech workers, especially in Silicon Valley.
Details have yet to be released, but visa lawyers say they expect the government to create a programme that will allow inventors, researchers and founders of start-up firms to enter the US multiple times over a set period.
Among those eligible would be individuals who "have been awarded substantial US investor financing or otherwise hold the promise of innovation and job creation through the development of new technologies or the pursuit of cutting-edge research", according to the US Citizenship and Immigration Services (USCIS) website.
At the moment, there is no visa specific to entrepreneurs, and they usually apply through visa categories that require substantial capital investment or evidence that they are being sent by a non-US employer to expand the business in America.
The executive action taken by Mr Obama aims to provide a solution to this problem, while he continues to push Congress to pass an immigration Bill that would not only welcome graduates of science, technology, engineering and mathematics (Stem) and entrepreneurs, but also offer a path to citizenship for undocumented aliens.
The Bill was passed by the Senate more than a year ago but has been stuck in the House of Representatives, with Republicans opposed to any opening up of the labour market to foreigners, or legislation that might be deemed as amnesty for illegal immigrants.
Mr Obama has also directed the USCIS to clarify the standard by which a national interest waiver - meaning waiving the job offer requirement for an individual whose work is of intrinsic merit - can be granted to "foreign investors, researchers and founders of start-up enterprises to benefit the US economy".
Says immigration expert Philip Curtis, a partner at law firm Chin and Curtis: "While we don't have further details, it is reasonable to expect the USCIS will draft regulations that define certain kinds of entrepreneurial activities as being in the national interest and hence allow qualification for a green card through that path."
The Department of Homeland Security estimates that such programmes will see 100,000 visas for entrepreneurs being given out over the next 10 years.
Not all entrepreneurs want a green card, but having the option to stay in the US for a longer period would definitely be a boon for those trying to break into the market here and tap talent.
Mr Lim, who founded Digify, a software platform for sharing confidential files, says being able to stay for longer would allow him to do more in "customer and business development".
Often, he says, entrepreneurs are deterred by the long visa application process, but "if getting an entrepreneur's work visa becomes easier, we would do it".
He says, with sufficient funding, his firm would create three to five jobs in the US, and this would help it develop the American market. He currently operates out of Singapore and and is seeking funding from US investors.
The moves announced recently by Mr Obama would also make it easier for spouses of highly skilled workers to work here, and for Stem students to stay in the US after graduation to look for a job.
Currently, Stem graduates have the option to stay in the US and work for 12 months, and for a further 17 months under the Optional Practical Training (OPT) scheme. Mr Curtis says he expects such graduates to receive more than 29 months of OPT under the executive action.
Singaporean student Looi Qin En, 21, who is majoring in computer science at Stanford University, says he is not sure if he will apply for the OPT, but he believes an extended scheme "would definitely encourage entrepreneurs who are internationals to stay in the US for a longer period".
To many in the tech community, however, the reforms are not enoughto address the need for highly skilled workers here.
In particular, businesses say the annual limit of 65,000 H-1B visas for skilled workers such as programmers and engineers has left many companies scrambling for talent. The Bill that stalled in Congress aimed to double the cap on this visa category, which is constantly over-subscribed.
Ms Emily Lam from the Silicon Valley Leadership Group, a public policy trade organisation, says that although the reforms are "a good start", they "do not have a large-scale impact, especially for larger companies that need many visas". She adds: "Only Congress can raise the visa caps and address other fundamental problems with Stem visas. So companies really want and need Congress to pass legislation."

This article was first published on December 15, 2014.
Get a copy of The Straits Times or go to straitstimes.com for more stories.