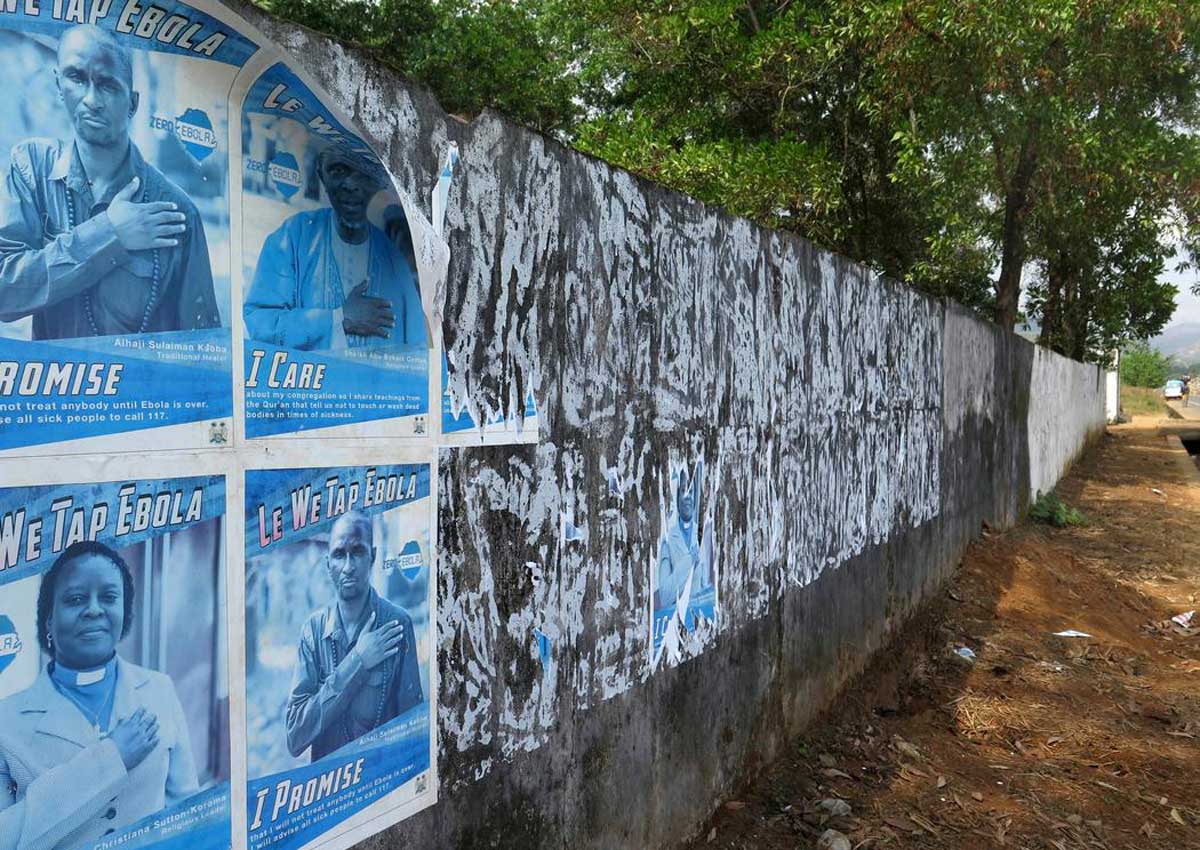 Freetown - A new case of Ebola has been confirmed in Sierra Leone, officials said Thursday, the second case since west Africa celebrated a declared end to the epidemic last week.
The World Health Organization said the new case was the aunt of 22-year-old Marie Jalloh, who died of Ebola on January 12.
The 38-year-old woman "was a primary caregiver during (her niece's) illness," WHO spokesman Tarik Jasarevic told AFP in an email.
He added that the patient had developed symptoms on Wednesday while she was being monitored at a quarantine facility.
"The patient is being treated now," Jasarevic said.
Sierra Leone's health ministry spokesman Sidi Yahya Tunis also confirmed the new case, saying the aunt had helped wash Jalloh's body to prepare it for an Islamic burial.
"We are expecting other cases particularly from those who washed the body before the burial of Marie," he told reporters.
Ebola is at its most infectious as people are dying or in the bodies of those who have died from the virus.
After Jalloh's case was confirmed last week, officials in Sierra Leone said 100 people she had contact with had been quarantined, sobering news that came just days after the region thought it had overcome the devastating epidemic.
Officials in Freetown have urged the public not to panic and to work together to avoid any further spread.
A week ago, WHO announced the end of viral transmission for the outbreak which began in December 2013 and killed more than 11,300 people, mainly in Guinea, Liberia and Sierra Leone.
But officials warned that a recurrence remained possible and stressed the importance of a quick, effective response to potential new cases.
Jasarevic told AFP that Sierra Leone has taken all the necessary steps following the new flare-up.
"It is a concrete demonstration of the government's strengthened capacity to manage disease outbreaks," he said.
Tunis said the latest patient had been taken from her home in the central city of Magburaka to a military hospital in the coastal capital, Freetown, which is fully equipped to handle Ebola cases.
He added that screenings, including checkpoints at major roads, were being installed to check for those displaying signs of the virus, which is spread via the bodily fluids of recently deceased victims or carriers showing symptoms.
Magburaka residents contacted by phone on Thursday told AFP that locals remained calm but were anxious for information about the fresh outbreak.
"The community woke up this morning with the bad news after we were trying to shake off the first shock of Marie Jalloh," said Tity Kamara, a 36-year-old housewife.
"We don't know whether we are now safe and it is the health authorities that should re-assure us of our safety," she added.
"I appreciate their work so far but they need to do more." The deadliest outbreak in the history of the feared tropical virus wrecked the economies and health systems of the three worst-hit west African nations after it emerged in southern Guinea 2013.