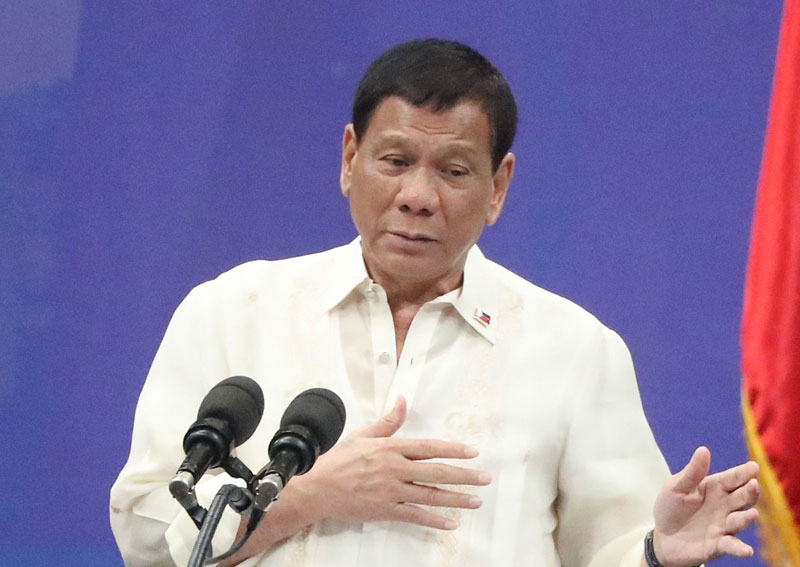 US President Donald Trump's invitation to President Duterte to visit Washington was a sign of "openness and understanding" between the two leaders, Malacañang said on Tuesday as a ranking member of the US Senate's foreign relations committee demanded withdrawal of the invitation.
Trump has drawn flak from American politicians, journalists and human rights groups for the invitation to Mr. Duterte, who is accused of backing extrajudicial killings for the deaths of thousands of people in his war on drugs.
In a statement, US Sen. Ben Cardin, the most senior Democrat on the foreign relations committee, said he was "deeply disturbed" by Trump's "cavalier" invitation to President Duterte to visit the White House.
Rescind invitation
"This is a man who has boasted publicly about killing his own citizens," Cardin said. "The United States is unique in the world because our values-respect for human rights, respect for the rule of law-are our interests. Ignoring human rights will not advance US interests in the Philippines or elsewhere."
Cardin said Trump should "immediately rescind" the invitation to Mr. Duterte.
He said he would introduce legislation later this week "to make it clear to President Duterte that there will be consequences for his barbaric actions."
The proposal, he said, would include "preventing certain US weapons from being sold" to the Philippine National Police and "supporting human rights and civil society organisations in the Republic of the Philippines."
Mr. Duterte said on Monday that he could not commit to Trump because of a busy schedule that included a trip to Moscow.
"I am tied up. I cannot make any definite promise. I am supposed to go to Russia, I am supposed to go to Israel," he told reporters in Davao City when asked about Trump's invitation made in a telephone call on Saturday night.
Mr. Duterte expressed concerns about not being able to fit in a visit to Trump even though no firm date had been proposed for it.
Nevertheless, Mr. Duterte said relations were improving now that Trump had taken over from Barack Obama, who criticised the Philippine leader's handling of the campaign against narcotics.
On good terms
On Tuesday, presidential spokesperson Ernesto Abella said there would always be critics, when sought for comment on the uproar over Trump's invitation to Mr. Duterte.
Abella indicated the two leaders were apparently on good terms.
Asked if he considered Trump's invitation an honour, Abella replied: "I think it's a sign of openness and understanding between the two leaders, definitely."
Abella also said Trump had expressed support and understanding for Mr. Duterte, amid calls for the American president to urge Mr. Duterte to take seriously the alleged human rights violations in the Philippines.
"According to the conversation, the President of the United States has already acknowledged the fact that the President is doing a great job considering the weight and the enormity of the conditions in the Philippines," he said.
"So I'm sure he's aware of all these considerations. However, from his point of view, it seems like the President of the Philippines is doing a sensible job," he added.