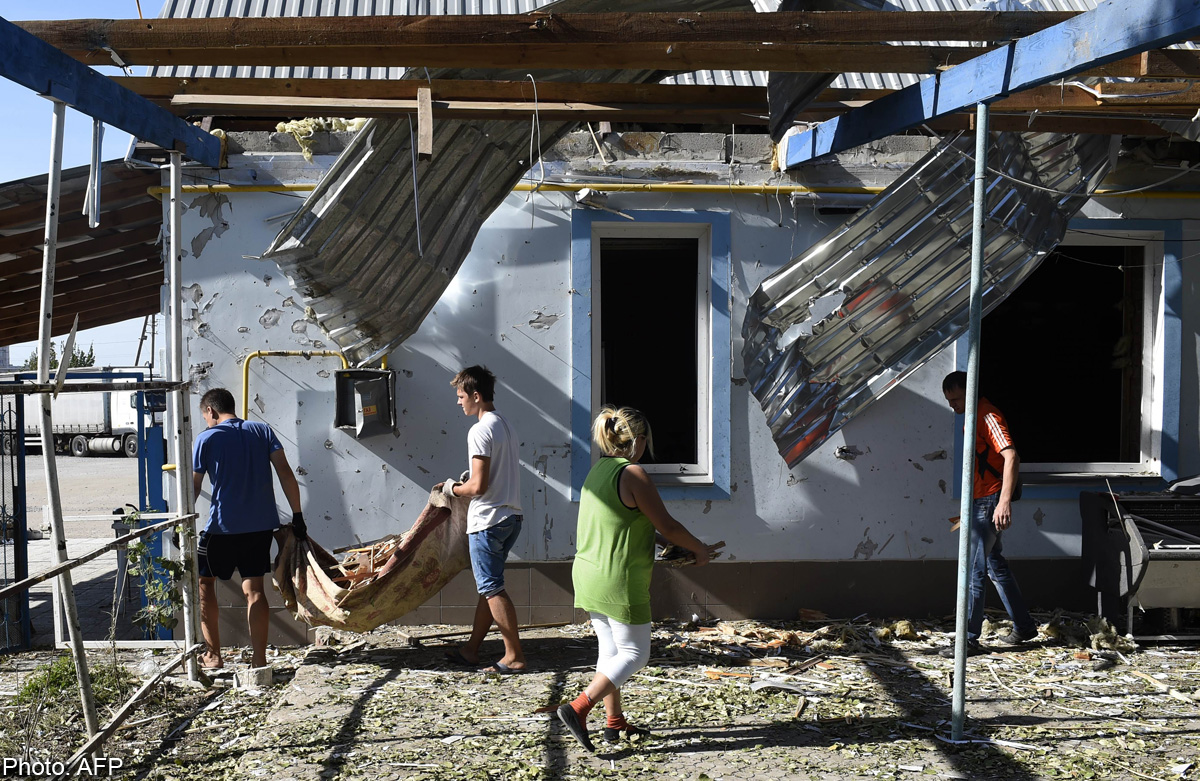 MARIUPOL, Ukraine - One woman died and three other people were injured during renewed shelling overnight in the port of Mariupol in eastern Ukraine, the local city administration said on Sunday, in a further blow to the region's fraying ceasefire.
Local media said the 33-year-old woman was the first civilian casualty since the ceasefire began on Friday evening.
Ukrainian government forces came under fire late on Saturday on the eastern outskirts of Mariupol, a strategic city on the Sea of Azov, in the first serious test of a ceasefire they had struck with pro-Russian separatists.